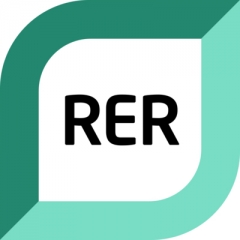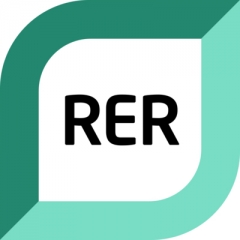 BLOK Technologies Inc. ("BLOK Tech" or the "Company") (CSE:BLK) (FRANKFURT:2AD) is pleased to announce that Justin Kausel has joined the Company as Director of Business Development for BLOK Tech's 100% wholly-owned subsidiary Greenstream Networks Inc. ("Greenstream"). Justin will be responsible for the Company's business development strategy and implementation of new business opportunities in the cannabis sector for Greenstream.
Mr. Kausel is an energetic and driven business professional who for more than a decade has been developing start-ups with lasting success. With a background in business development, marketing and operations management, Justin is currently Director of Business Development for Veritas Pharma and has held positions as VP Marketing, Vice-President and Managing Director. Justin has seen success as a strategic consultant for three technology companies in the dental, healthcare and blockchain fields. He has extensive strategic & tactical experience from the start-ups in both Canadian and international markets. Justin has forged enduring relationships with C-suite teams at some of the world's largest B2B and B2C companies and include Cadillac Fairview, Ivanhoe Cambridge, Oxford, Morguard, Audi, Bell, L'Oreal, Lexus, and Mercedes.
Mr. Kausel also holds a Bachelor of Arts in International Relations from Concordia University.
"Justin brings to Greenstream great relationship and networking skills. We are tremendously excited to have him as part of the Greenstream team. His business insight and divergence of experience across many business disciplines will be a great asset to driving strategy and bringing shareholder value to the Company." said Greenstream CTO Joel Yaffe. "As we look at the significant progress we are making with our current Greenstream blockchain development project, we look to augment this by working closely with Licenced Producers that will help position the Company for future growth."
The Company also announces the issuance of 775,000 stock options at $0.185 to directors, management, and consultants of the Company for a term of twelve (12) months.
About BLOK Technologies Inc.
BLOK Technologies Inc. is a public company that invests in and develops emerging companies in the blockchain technology sector. The Company's approach is to provide capital, technology and management expertise to the companies it develops. With core technology being developed for the leading cannabis supply chain integrity network, BLOK Tech continues to grow its business into adjacent industries and emerging technologies. The Company systematically identifies early-stage technologies with potential to disrupt and innovate within their industry and invests the necessary resources to ensure the success of their projects.
For additional information regarding BLOK Technologies and other corporate information, please visit the Company's website at BLOKTECHINC.COM
For further information, please contact:
James Hyland, B.Comm.
Vice President Corporate Development, Director
(604) 442-2425
jamie@bloktechinc.com
ON BEHALF OF THE BOARD OF DIRECTORS
"Robert Dawson"
President & CEO
Statements in this news release may be viewed as forward-looking statements. Such statements involve risks and uncertainties that could cause actual results to differ materially from those projected. There are no assurances the company can fulfill such forward-looking statements and the company undertakes no obligation to update such statements. Such forward-looking statements are only predictions; actual events or results may differ materially as a result of risks facing the company, some of which are beyond the company's control.
Click here to connect with BLOK Technologies Inc. (CSE:BLK) (FRANKFURT:2AD) for an Investor Presentation
The post Greenstream Announces Appointment of Business Development and Strategy Professional, Justin Kausel appeared first on Investing News Network.
Source
Source: https://hempland.net/greenstream-announces-appointment-of-business-development-and-strategy-professional-justin-kausel/