Full-spectrum CBD contains all the extracts found in the cannabis plant, including small traces of THC.
Full-spectrum CBD is the most popular cannabis product due to its potential to manage different health conditions—like anxiety, pain, inflammation, and epilepsy. Full-spectrum CBD products are widely recognized for their amazing healing properties for serious medical conditions, including nerve pain, muscle pain, anxiety, depression, and other medical conditions. The compounds that provide relief are cannabinoids, terpenes and flavonoids.
Key Health Benefits of Full-Spectrum CBD Oil
CBD products are so popular because of their superb health benefits to the consumers. High-grade CBD oil can be used for various medical conditions and improve overall health. You can also use high quality CBD oil for recreational purposes to provide relaxation and some therapeutic effects.
Reduces Pain
CBD has exceptional analgesic properties that can relieve pain. CBD products can reduce inflammation and promotes relaxation. Studies show that the gamma-linolenic acid (GLA) in hemp manages premenstrual syndrome (PMS). Many CBD consumers reported amazing benefits from using the product when treating joint pain, muscle pain, arthritis, and other pain caused by aging or exercise. 
Improves Skin Health 
Hemp oil is helpful in the treatment of eczema and other skin diseases like dermatitis, varicose eczema, seborrheic dermatitis, psoriasis, lichen planes, and acne rosacea. Hemp oil includes vitamins and fatty acids that help build and maintain healthy skin. It strengthens our skin and resist bacterial, viral, and fungal infections.
Fatty acids present in hemp oil helps in improving skin's health and protect it from signs of aging.
Promotes Quality Sleep 
 If you are struggling for a sound sleep, you can take CBD oil to improve sleep quality and reduce sleeplessness. Full-spectrum extract can help in sleeplessness due to aging or certain health conditions. CBD promotes relaxation and calmness and helps in achieving sleep quality.
Treats Anxiety
 Anxiety can cause serious health conditions if not carefully considered. CBD helps relieve symptoms associated with stress and ensures a solid immune response.  CBD oil consumers become less anxious and cognitively impaired, particularly those with social anxiety disorders.
How to Consume Full-Spectrum CBD Oil?
There are different ways to take CBD oil, including capsules, tinctures, and edibles.  So it is important to choose the right CBD consumption method as it can affect the efficacy and potency of the substance. Here are the consumption methods mainly used for full-spectrum CBD oil:
Sublingual Method 
CBD oil tinctures usually come in bottles with different flavours to choose from. If you choose sublingual method for CBD consumption, use built-in dropper to measure 1-2 drops of the substance. Then squeeze the drops under your tongue and hold the CBD oil  in place for 30 seconds to 60 seconds before swallowing. When it comes to tincture spray, just spritz it only once to feel the effects. You can expect to feel the CBD effects around 30 to 45 minutes. 
Oral CBD Ingestion 
If you are looking for a convenient way to consume CBD oil, oral ingestion might be your perfect choice. CBD capsules are also available in the market that you can use anytime, but you need to check the label for recommended dosage. You can feel the CBD effects in around 30 minutes; however, the foods you consume after taking CBD can affect how the body absorbs the CBD. 
Vaping CBD Oil 
To experience the effects of CBD oil quickly, you can choose CBD oil vaping as a method of consumption. You will feel the effect within 30 seconds. You can buy vape pens which are discreet, simple and easy to use. 
You can also use desktop vaporizers that allows more significant amounts of herbs, but all these devices involve heating the substance into a vapour that you can inhale. When you buy these products, you will get the manual for its proper usage. The instructions are easy to read and understand, but you need to make sure that you purchase the device that suits your consumption preference and needs. 
 CBD Oil Infused Edibles
A fast and convenient way of consuming CBD products is by taking them in the form of CBD edibles, like candies, and gummies. It's essential to follow the serving size directions and eat the edible. However, since the substance has to go through your digestive system, it may not work the same way as other CBD forms. More likely, you'll experience the effects in about 2-4 hours.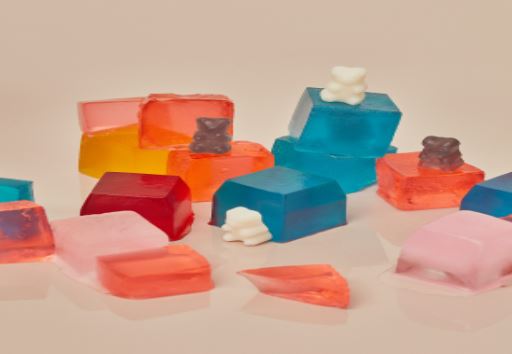 Using a Topical Massage CBD Oil
For nerve and muscle pains, or skin diseases, you can consider applying CBD topical oils to the affected area. This massage oil is best for treating achy muscles and joints and chronic pain. All you have to do is put the oil-made cream onto the area you want to treat. You have to make circular motions of your fingers on your skin as you apply the substance. Once it's used, you may notice less pain immediately, but it's likely to take effect within 30 minutes to a few hours. 
It's always safe to stay within your tolerance level. As a beginner, you should necessarily start with lower doses and work your way up. Another benefit of the best full spectrum CBD oil is that it is small enough to keep on you wherever you go, whether it's in your pocket, your purse or in a backpack.
The post How to Consume Full-Spectrum CBD Oil? appeared first on Las Vegas Cannabis Reviews.
Source: https://lvcannabisreviews.com/how-to-consume-full-spectrum-cbd-oil/