Illinois has already crossed the $1 billion mark for recreational marijuana sales in 2022—two months earlier than when the state reached that threshold last year—state data shows. And it's officially crossed $3 billion in adult-use cannabis purchases since shops first opened in 2020.
While the August cannabis sales total of $129,441,315 is about $6 million below the 2022 monthly record set in July, Illinois's total for the year now stands at $1,015,700,115.
Last year, it took until October for the state to exceed $1 billion.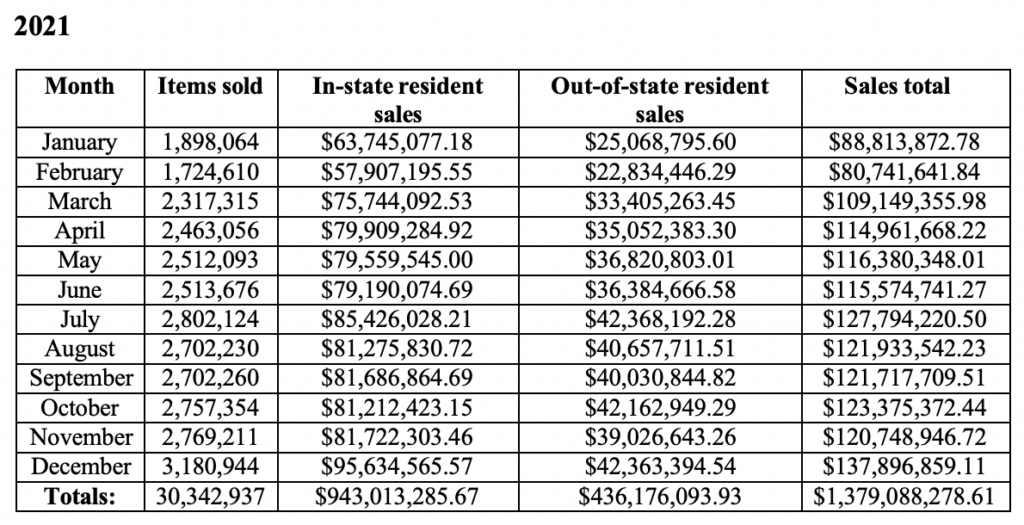 The previous year, which was when adult-use retailers opened, consumers purchased $669,084,410 worth of marijuana.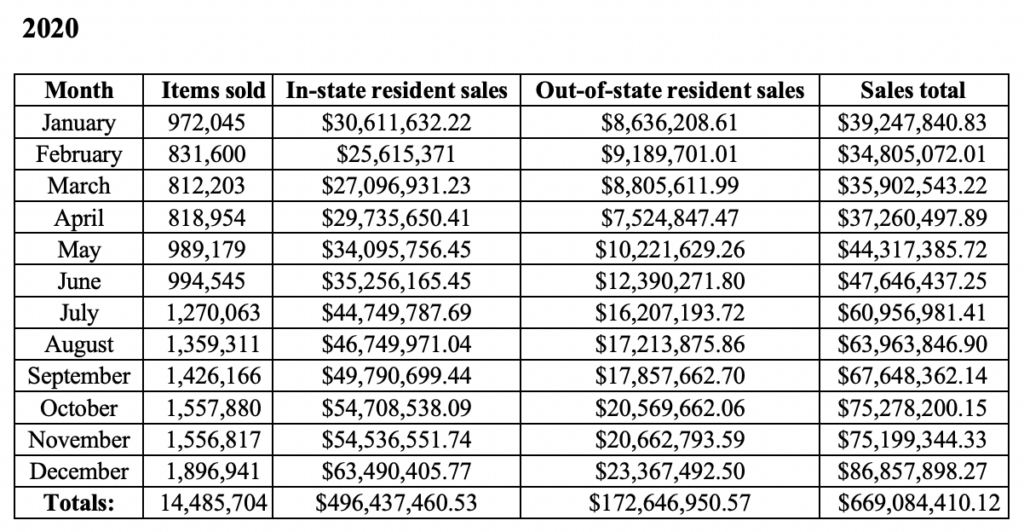 Taken together, Illinois has seen $3,063,872,803 in marijuana sales since the recreational market launched, according to data from the Illinois Department of Financial and Professional Regulation (IDFPR).
In contrast, it took Massachusetts more than three years to reach $3 billion in recreational marijuana sales as of May.
For August, IDFPR shows that there were $88,309,118 in sales from Illinois residents, in addition to $41,132,196 from out-of-state visitors. A total of 3,063,423 cannabis items were
The post Illinois Adult-Use Marijuana Sales Top $3 Billion Since Market Launched, With $1 Billion Sold So Far This Year Alone appeared first on GrowCola.com.
Source: https://growcola.com/illinois-adult-use-marijuana-sales-top-3-billion-since-market-launched-with-1-billion-sold-so-far-this-year-alone/