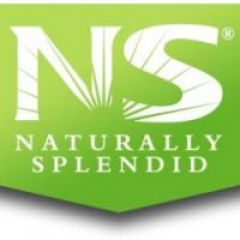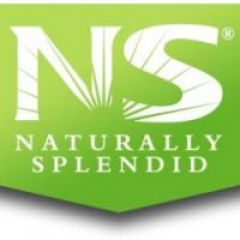 Naturally Splendid (TSXV:NSP) is pleased to announce that it has signed an agreement with a leading national food company for a bar/snack manufacturing contract worth up to $5 million CDN over a 5-year period through its wholly owned subsidiary, Prosnack Natural Foods Inc. ("Prosnack").
NSE recently acquired a new state-of-the-art bar/snack manufacturing machine which has increased the Company's production capacity twofold, while improving on the quality of its bars and snacks. A second shift will also be added to the production schedule to accommodate increases in production needs. The new bar/snack equipment is highly-specialized and opens the door to NSE to obtain new clients that it would not have the opportunity to secure previously.  As well as increased manufacturing capacity, NSE will also be able to greatly extend its product formulation capabilities for house-brands. The equipment's capabilities are very versatile, having the ability to produce a variety of different products for the food manufacturing industry, including various sized spheres and bars that can be coated with any number of flavours and ingredients.
Naturally Splendid CEO Douglas Mason states, "Securing this new manufacturing contract will provide NSE with needed revenue and access to new markets. Increasing our production capacity and product innovation capabilities was an important objective, this now gives NSE the flexibility to approach new customers and significantly add to our service offerings. We see private labelling and co-manufacturing as enormous opportunities for added revenue, we are currently in advanced discussions with other companies seeking similar manufacturing requirements."
Naturally Splendid Executive VP Sales & Marketing Alan Maddox states, "After successfully completing the transition of Prosnack to the NSE facility in April 2018, one of our focuses was to increase production capacity to be able to meet the demand for larger clients' requirements. Acquiring this new machinery has supported us in this objective. The production interruption Prosnack experienced with the transition to the NSE facility near the end of Q4 2017 and in Q1 2018 is now behind us and we are actively seeking more commitments from previous and new clients."
A report published by MarketResearch.biz on May 30th, 2018, concludes: "The global snack bar market is expected to grow significantly in the coming years. The major factors contributing to the growth of the market include increasing demand of high-protein snack bars, consumers' daily snacking habits and demands for protein and fibre ingredients that they look for in snack bars.  In addition, there is a rising demand for vegan snack bars as consumers who lead a vegan lifestyle opt for healthy substitutes for meat, dairy and other conventional sources of protein."
"The market in North America is expected to dominate the global snack bars market owing to living standards coupled with high disposable income. The market in Asia Pacific is expected to register a highest CAGR in the forthcoming years. Snack bars are considered trending options for consumers who prefer on-the-go breakfast and portable and convenient snacking options."
Increasing Demand from the Sports Sector – published by Mordor Intelligence on December 2017.
Brands are becoming more specific regarding the type of athletic support they provide, by targeting defined segments of the overall sports experience, from preparation to recovery. Energy and endurance bars maintain blood-glucose levels during exercise, and contain a high concentration of carbohydrates, with typically moderate amounts of protein and fat. Balanced bars have very evenly balanced nutritional profiles, which contain similar proportions of carbohydrates, protein, and fat. Protein bars in the United States are targeted at bodybuilders, to help them achieve their muscle mass and strength goals. Consumers of sports nutrition products have been bodybuilders and athletes. This trend is changing, as weekend sports enthusiasts and lifestyle users are creating new market opportunities for snack bar manufacturers.
A photo accompanying this announcement is available at http://www.globenewswire.com/NewsRoom/AttachmentNg/3a7279b8-c27f-42c5-b470-f6080507d4f8
Private Placement
Naturally Splendid is also pleased to announce the terms of a private placement for up to $1.26 million comprising of up to 7,000,000 units (each a "Unit") at a price of $0.18 per Unit (the "Offering").
Each Unit offered will be comprised of one common share of Naturally Splendid and one-half of one common share purchase warrant ("Warrant"), with each whole Warrant entitling the holder to purchase one additional common share at $0.27 per share for a period of two years from the date of the issue.  Naturally Splendid will have the right to accelerate the expiry date of the Warrants if, at any time, the average closing price of Naturally Splendid's common shares is equal to or greater than $0.35 for 10 consecutive trading days.  In the event of acceleration, the expiry date will be accelerated to a date that is 30 days after Naturally Splendid issues a news release announcing that it has elected to exercise this acceleration right.
There is no minimum amount to the Offering.  The Offering will be completed to "accredited investors" pursuant to National Instrument 45-106 – Prospectus and Registration Exemptions ("NI 45-106"), to existing security holders pursuant to BC Instrument 45-534 – Exemption from prospectus requirement from certain trades to existing security holders ("BCI 45-534") and to certain subscribers pursuant to B.C. Instrument 45-536 – Exemptions from prospectus requirement for certain distributions through an investment dealer.  The Offering of securities pursuant to BCI 45-534 is being made to existing security holders who held shares of Naturally Splendid on June 7, 2018 (the "Record Date").  Naturally Splendid confirms that there is no material fact or material change regarding Naturally Splendid that has not been generally disclosed.  In the event that Naturally Splendid receives subscriptions above the maximum, Naturally Splendid will adjust the subscriptions received on a pro-rata basis.
Proceeds of the Offering will be used for expansion of Naturally Splendid's existing facilities and working capital purposes.  Naturally Splendid may pay finders a finder's fee in cash and/or share purchase warrants.  Closing of the private placement is subject to TSX Venture Exchange approval.
The securities described herein have not been, and will not be, registered under the United States Securities Act of 1933, as amended, (the "U.S. Securities Act") or any state securities laws, and accordingly, may not be offered or sold within the United States except in compliance with the registration requirements of the U.S. Securities Act and applicable state securities requirements or pursuant to exemptions therefrom. This news release does not constitute an offer to sell or a solicitation of an offer to buy any of Naturally Splendid's securities in the United States.
About Naturally Splendid Enterprises Ltd.
Naturally Splendid is a biotechnology and consumer products company that is developing, and we are producing, commercializing, and licensing an entirely new generation of plant-derived, bioactive ingredients, nutrient dense foods, and related products. Naturally Splendid is building an expanding portfolio of patents (issued and pending) and proprietary intellectual property focused on the commercial uses of industrial hemp and non-psychoactive cannabinoid compounds in a broad spectrum of applications.
Naturally Splendid currently has four innovative divisions:
(1) BIOTECHNOLOGY –  Focused on three major platforms:
Proprietary HempOmega encapsulation
Extraction and formulation with Cannabidiol (CBD)
Hemp and plant-based proteins.
(2) CONSUMER PRODUCTS –
NATERA® – brand of retail hemp and superfood products distributed throughout North America, Asia and Europe.
Prosnack Natural Foods Inc. (Elevate Me) – lifestyle brand of healthy meal replacement products distributed throughout North America.
Chi Hemp Industries Incorporated (CHII) – e-commerce platform for natural and organic hemp products.
PawsitiveFX® – topical pet care products.
NATERA®CBD – retail hemp-based cannabinoid nutraceutical and cosmeceutical products distributed in Asia.
NATERA®Skincare – brand of retail hemp based cosmeceutical products.
(3) NATERA® Ingredients – bulk ingredients including HempOmega

.
ACI Foods is a science-based, industrial hemp seed processing business located in Abbotsford, BC. Listed as the only strictly organic hemp seed processor in North America.
(4) Co-Packaging/Toll-Processing and Manufacturing – packaging for house-brands (NATERA®, CHII

and Elevate Me

) and third-party partners.
For more information e-mail info@naturallysplendid.com or call Investor Relations at 604-673-9573
On Behalf of the Board of Directors
Mr. Douglas Mason
CEO, Director
Contact Information
Naturally Splendid Enterprises Ltd.
(NSP – TSX Venture; NSPDF – OTCQB; 50N Frankfurt)
#108-19100 Airport Way
Pitt Meadows, BC, V3Y 0E2
Office:  (604) 465-0548
Fax:      (604) 465-1128
E-mail: info@naturallysplendid.com
Website: www.naturallysplendid.com
Forward-Looking Statements
Information set forth in this news release contains forward-looking statements that are based on assumptions as of the date of this news release. These statements reflect management's current estimates, beliefs, intentions and expectations. They are not guarantees of future performance. Naturally Splendid cautions that all forward looking statements are inherently uncertain and that actual performance may be affected by a number of material factors, many of which are beyond Naturally Splendid's control including, Naturally Splendid's ability to compete with large food and beverage companies; sales of any potential products developed will be profitable; sales of shelled hemp seed will continue at existing rates or increase; customers will complete on sales contracts; and the risk that any of the potential applications may not receive all required regulatory or legal approval. Accordingly, actual and future events, conditions and results may differ materially from the estimates, beliefs, intentions and expectations expressed or implied in the forward-looking information. Except as required under applicable securities legislation, Naturally Splendid undertakes no obligation to publicly update or revise forward-looking information.
NEITHER TSX VENTURE EXCHANGE NOR ITS REGULATION SERVICES PROVIDER (AS THAT TERM IS DEFINED IN THE POLICIES OF THE TSX VENTURE EXCHANGE) ACCEPTS RESPONSIBILITY FOR THE ADEQUACY OR ACCURACY OF THIS RELEASE.
Click here to connect with Naturally Splendid (TSXV:NSP) for an Investor Presentation.
The post Naturally Splendid Announces Up to $5 Million Bar Manufacturing Contract and $1,260,000 Private Placement appeared first on Investing News Network.
Source
Source: https://hempland.net/naturally-splendid-announces-up-to-5-million-bar-manufacturing-contract-and-1260000-private-placement/