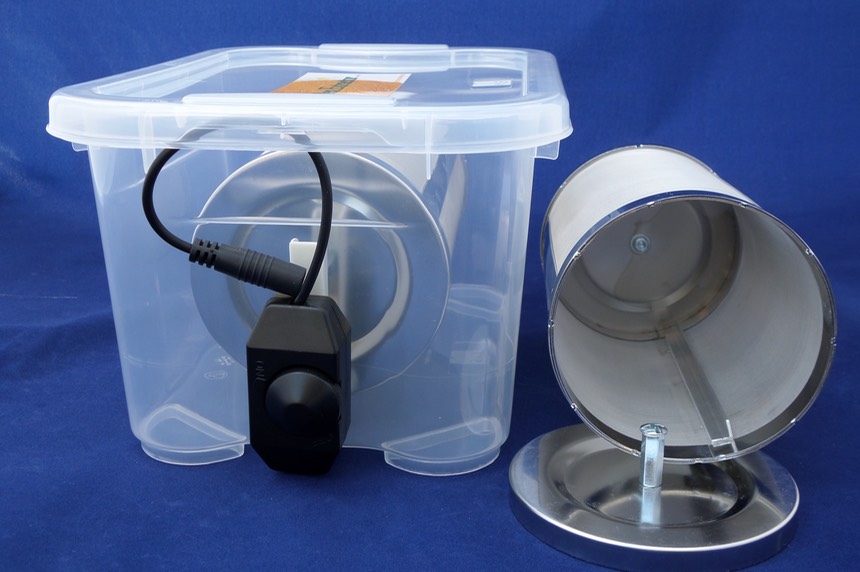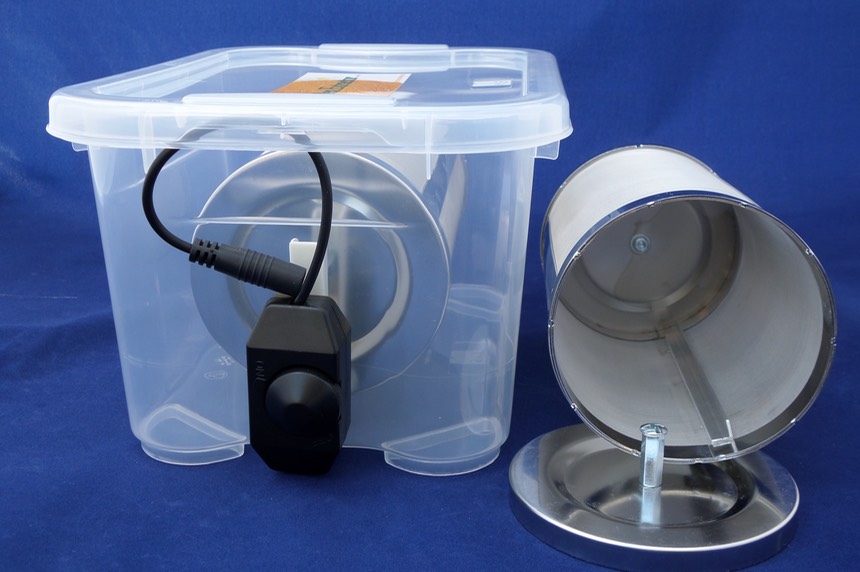 For home growers and manufacturers of concentrates, the use of an pollen extractor is one popular way to separate plant matter. 
Pollen extractors are one of the easiest way to separate plant products.
An pollen extractor dry sifts the kief, the resin glands (or trichomes) of cannabis. The trimmings are put into the barrel and sifted for their potency, with almost no damage done to the leaf.  Using a pollen extractor is a very productive and effective method for obtaining ingredients for making concentrates from trimmings.
Here is a video of a pollen extractor and how it is used to sift kief from the cannabis plant.
Not only are pollen extractors useful for making concentrates; they are also useful for obtaining:
Pollen Extractor from pollenextractor.com

pollen for cross breeding strains

pollen to increase plant, vegetable and fruit productivity
plant matter for other therapeutic uses (topical, etc)
Using a dry method of extracting is much easier than using wet methods like bubble bags (extraction method that uses ice to cool plant material for separation and waiting for it to dry), and is not dangerous as methods using explosive gasses.
Effectiveness
Pollen extractors are one of the easiest way to separate plant products.  For effective extraction, it is suggested to place dried plant material in the freezer for an hour or more before the filtering process.  Freezing solidifies resins and helps them to break off easily from the plant matter while they tumble inside the filter.  For ultimate results, repeat the freezing process as many times necessary.
Find Pollen Extractors
Source: https://hempland.net/pollen-extractor-separating-plant-matter/