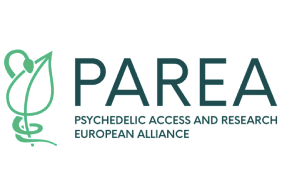 PR
PAREA is a non-profit, multistakeholder and multidisciplinary partnership bringing together patient organizations, medical associations, scientific societies, psychedelic foundations,  and the for-profit sector. The Greek word 'parea' means to do something together – it is a  venue for the growth of the human spirit and the exploration of ideas to enrich our quality  of life. Those values guide our joint efforts to change perceptions about psychedelic assisted therapies, raise awareness of the scientific advances and, ultimately, bring better health to European citizens.
Understanding our brain is an enormous task. Despite massive scientific efforts, mental, neurological and substance use disorders are hugely prevalent and many of them cannot be effectively treated.
The good news is that innovations that completely change the lives of patients continue to  emerge. Psychedelic compounds – such as psilocybin and MDMA – are one such extremely promising area.
The field of psychedelic science is moving forward at a rapid pace. Ketamine is already registered for the treatment of depression and in 2023, the FDA might approve an MDMA assisted therapy for PTSD. There are multiple clinical centers doing research with  psychedelics in Europe and, inevitably, regulatory approvals in Europe will follow.
However, there is a growing realization that European health systems may not be prepared  for these treatments. The issues include inadequate clinical trial environment, obsolete drug control policies, the uniqueness of treatments that bring together both drugs and therapy that is currently not recognized by regulation, lack of infrastructure and trained therapists and other healthcare professionals, and lack of standards to ensure optimal care and  safety for patients undergoing psychedelic-assisted therapies. All this is amplified by vast inequalities in healthcare delivery across Europe and poor mental health care and services.  It is clear that without effective preparation, the novel psychedelic treatments may not  reach patients who are often in desperate need of more effective interventions.
PAREA is coming together to address those challenges and provide evidence-based policy recommendations and expertise to the EU policymakers. The partnership will be officially launched at the virtual event: Preparing Europe for Novel Psychedelic-Assisted Therapies taking place on 23rd June, 14:00 – 16:00 CEST.
We will be joined by excellent speakers including Dr. Thomas Insel – Former Director of the  US National Institute of Mental Health (2002 – 2015), Prof. David Nutt and Prof. Gitte Moos  Knudsen who are among the most established scientists in the field of psychedelic science in the 20th century, Dr Sara Cerdas – Member of the European Parliament who was  identified as the most influential health MEP in 2021 and many more.
Ahead of the launch, PAREA Chair Prof. Nutt underscored that "Health innovations are meaningless if people can't benefit from them directly. At the launch event, we will present  PAREA Call to Action with key priority areas that should be addressed to make sure that the emerging psychedelic-assisted therapies will reach those who need them in Europe".
Find out more about PAREA and register to attend the launch: www.parea.science/launch  
More details: Tadeusz Hawrot, PAREA Founder and Policy Lead: tadeusz@parea.science
Source: https://cannabislaw.report/press-release-launch-of-the-psychedelic-access-and-research-european-alliance-parea/