"Sowa Rigpa is the Tibetan Buddhist spiritual science of healing often too simply referred to as Tibetan medicine. These spiritual practices and methods were taught by The Medicine Buddha and is part of Tibetan Buddhist spiritual practices of Sowa Rigpa and therefore protected under Federal Constitution". "Federal Constitutional Provisions – Amendment 1 and Amendment 14 and under Amendment 34 of the Constitution of the State Washington."
Tibetan Buddhist spiritual practices have several branches with centuries of development which includes meditation, sutra and tantra to realize that the nature of mind is timeless clear light, and all its fabrications, contaminations, emotions, thoughts are only transient. By dissolving the ignorance about mind's nature one dissolves all the suffering it produces, be it mental or physical and is part of the spiritual practices of Tibetan Buddhism. These Tibetan Buddhist practices include right livelihood, right humoural selection of foods and plants, eating in season to establish balance and healing in the body and mind. Buddhist meditation and living a holistic lifestyle in balance with the seasons are a basic part of Tibetan Buddhist practices of Sowa Rigpa taught by the Medicine Buddha.
Tibetan Buddhist Sowa Rigpa (gso ba rig pa) is the original name of this Buddhist spiritual practice and is an important part of this lifestyle of spiritual wellbeing. Sowa is translated as "nourishment" and Rigpa as "awareness", giving "nourishment of awareness" seeking the real causes of all suffering and dis-ease, both physical and mental and to relieve that suffering Sowa is "healing" and Rigpa as "science", resulting in a Buddhist spiritual practice of the "science of healing" and is inclusive of plants as healing food to regulate and support our physical and spiritual body.
An important an often overlooked fact is that Tibetan Buddhism is inclusive of the spiritual practice referred to as Sowa Rigpa and like Christian Science practitioners who offer their spiritual services is legal under Federal Constitutional Provisions – Amendment 1 and Amendment 14 and under Amendment 34 of the Constitution of the State Washington as other religions of faith are allowed to service spiritual administration to those that request those services, Tibetan Buddhist practitioners should have the same protection. Tibetan Buddhist Sowa Rigpa needs more attention to be recognized as a spiritual practice so it does not fall under misguided federal and government authority and often resulting in pharmaceutical manipulation of spiritual plant foods.
"As previously stated, government and federal agencies should have no part or authority in religious spiritual practices as stated by the Federal Constitution and Tibetan Buddhist Sowa Rigpa are the teachings and practices of the Buddha and is a religious Buddhist practice." Amchi Thubten Lekshe is a recognized Buddhist spiritual practitioner of Sowa Rigpa and the first westerner trained in that spiritual science which began in 1972 in Dharamsala under the tutelage of a long list of spiritual masters of that tradition. ~ The Sowa Rigpa Spiritual Alliance.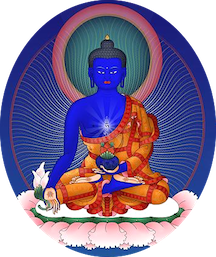 Source: https://www.jampha.com/blogs/jampha-blog/sowa-rigpa-2500-year-old-tibetan-healing-science