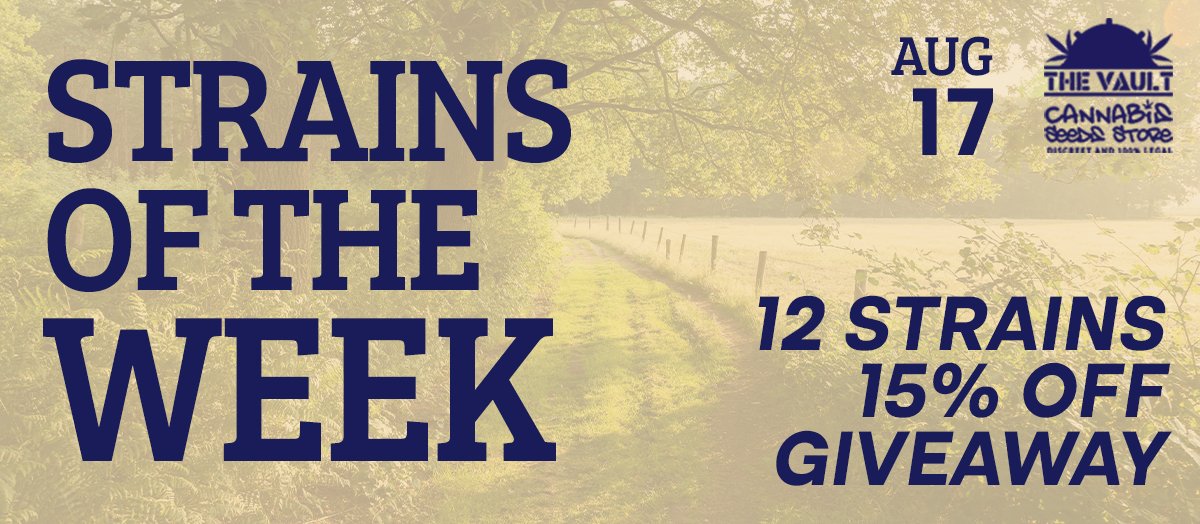 Happy Wednesday, Team Vaulters!
The Strains of the Week may change each week, but one thing never does: you'll always get a selection of twelve top-quality cannabis strains at 15% off their original prices. Breeders and growers have worked hard to develop these unique strains, and we want to be able to share them with you at a fantastic price.
This means that with every order you're getting some of the world's finest weed for less than you might expect. But hurry – once they're gone, they're gone!
Last but not least – we're always giving away free stuff!
Let us know in the comment section which strains you would like to see in the next Strains of the Week, and you will automatically qualify to get one of the two individual 5-pack of Outdoor UK Auto Feminised Seeds by Phoenix Cannabis Seeds we're raffling this week!
Remember the magic trick – for 15% off the price, please introduce the code 'SOTW15' at the checkout.
Double the seeds, double the love.
Also, we're adding more and more on-purchase promos every week, so your cart can include also more freebies than the ones we normally offer.
Both breeders and types of seeds may vary depending on the week and the events taking place at the time. This means no week will be the same as the previous one!
We'll try to please all tastes by selecting carefully strains based on their flavour, THC and CBD content, maximum size, yielding, etc.
The Strains of the Week
Tutankhamon Auto Feminised Seeds by Pyramid Seeds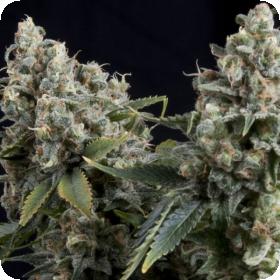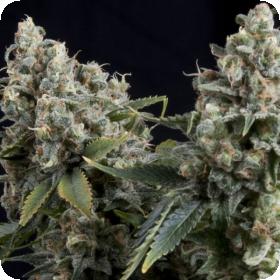 Auto Tutankhamon is based on a specially selected AK47 with one of the highest THC levels evaluated by Energy Control at Spannabis 2011. The inclusion of ruderalis genetics causes it to flower without the stimulation of decreased daylight hours.
Tutankhamon Feminised Seeds by Pyramid Seeds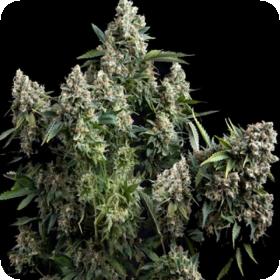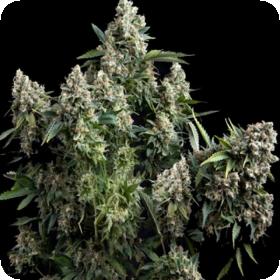 It has a sweet taste with a touch of exotic fruit and an intensely relaxing effect. It is highly recommended for therapeutic purposes.
Royal Gorilla Feminised Seeds by Royal Queen Seeds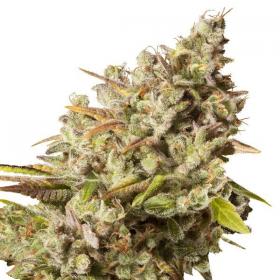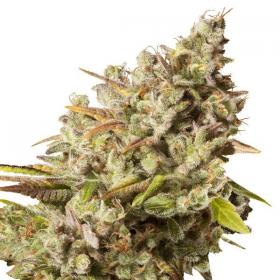 This strain is well known for its intense power and amazing levels of THC. Usually, this strain will reach THC levels of around 25%, so not a strain to be messed about with. Royal Gorilla used to only be available in the US but now is available all over the world.
Royal Gorilla Auto Feminised Seeds by Royal Queen Seeds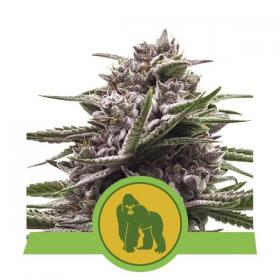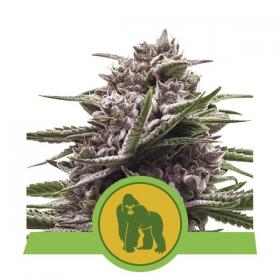 The breeders at Royal Queen Seeds have blended the most potent and decadent photoperiod strains in the catalogue – Royal Gorilla and Royal Cookies – with ruderalis genetics to create the spectacular Royal Gorilla Automatic.
Purple Punch Auto Feminised Seeds by Barney's Farm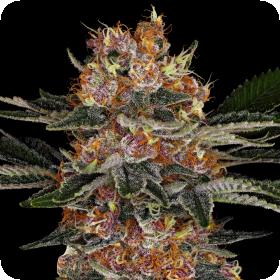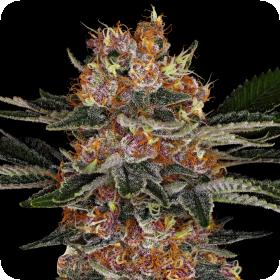 Imagine the taste, incredible relaxing effects and potential yields from this mind-blowing USA X Barneys Farm lineage! Granddaddy Purple x Larry OG x Big Bud x Skunk #1, this Indica dominant, 80 cm, 18% THC, 1% CBD auto-flowering beauty serves up a mouth-watering combination ensuring a happy, euphoric, relaxing sensation ideal for de-stressing after a long day.
Triple Cheese Feminised Seeds by Barney's Farm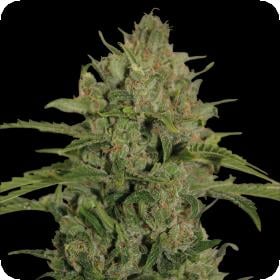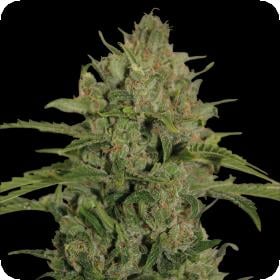 This strain is unlike any other Cheese strain on the market and is ideal for any true Cheese lovers. This classic British strain has been given an upgrade by the talented breeders at Barney's Farm. Cheese was originally created in Britain in the late 90s and has been a favourite of the cannabis community ever since. There is no strain that has the extreme cheesiness of Triple Cheese, hence the name.
Peyote Cookies Feminised Seeds by Barney's Farm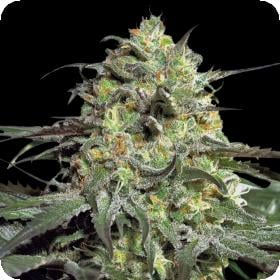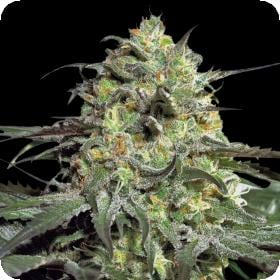 This superb hybrid originally comes from a cross between Peyote Purple and Cookies Kush, two legends in their own right. The very best qualities of each parent plant were painstakingly back crossed into the strain, until Peyote Cookies was absolutely perfect. The resulting plants are easy to grow, vigorous and extremely hardy. The flowers of the plant bloom into a stunning red and purple hue as they mature.
Skunk + (Power Skunk) Feminised Seeds by Kannabia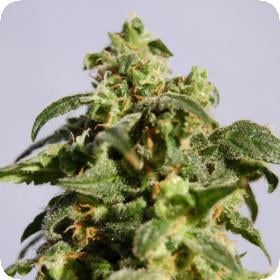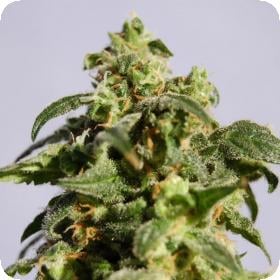 Although the origins of Skunk are in America, this classic plant was originally grown in Holland and remains one of the most famous marijuana strains known to have grown. It was also the first hybrid to be stabilised and developed for indoor growth. The name, Skunk, refers to its incredibly powerful smell (during flowering and combustion).
Original Skunk Feminised Seeds by Phoenix Cannabis Seeds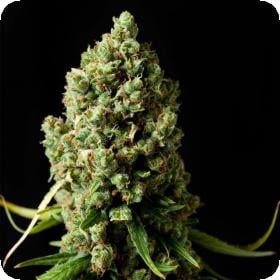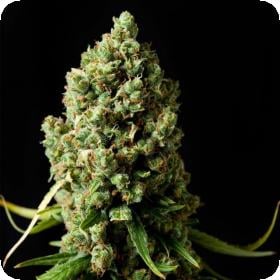 Original Skunk is one of the most legendary strains in the world. It is a combination of Columbian Gold, Afghani and Acapulco Gold. It was originally released in Holland in the 70s and has only increased in popularity since. This strain has a powerful scent, hence the name, and will need to be well ventilated indoors. Outdoor it is definitely going to give itself away with the smell.
Sweet Tooth Express AUTO Feminised Seeds by Phoenix Cannabis Seeds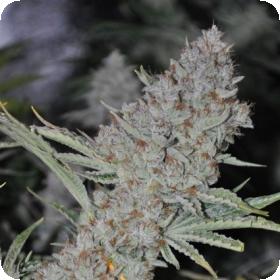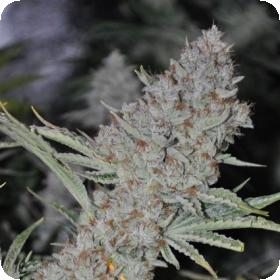 Sweet Tooth Express Auto is a combination of Sweet Tooth and a balanced ruderalis/indica strain. This means that there is now an auto-flowering version of this already very popular strain. Sweet Tooth is an award winner and took 1st place at the 2001 High Times Cannabis Cup. The aroma is very sweet with a hint of flowers and berries. The original Sweet Tooth was created by combining Hawaiian, Afghani and Nepalese genetics. The effect is uplifting and euphoric, ideal for those suffering from anxiety, stress and headaches.
Girl Scout Cookies Feminised Seeds by Garden of Green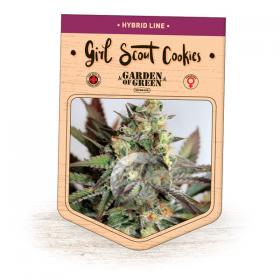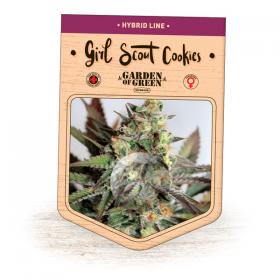 The reputation of this Californian super strain has spread like wildfire and now has become in great demand by growers and consumers everywhere. Because of its delicious smooth, clean, pleasing aroma and how it helps you unwind after a long busy day, that's what makes GSC a top strain for all occasions. No denying GSC carries a very strong blow and punch to the senses.
Girl Scout Cookies Auto Feminised Seeds by Garden of Green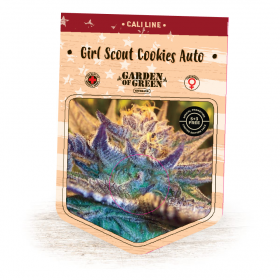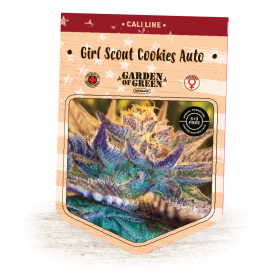 Girl Scout Cookies Auto is a cross between two phenotype's of the Original Girl Scout Cookies. She is an Indica dominant hybrid (almost 60 %), with Canadian Ruderalis. This strain produces a huge amount of trichomes and displays reddish orange colour buds which can be produced within 55 to 63 days, the taste is a candy like sweetness, earthy with a thin mint aroma.
Strains Of The Week TERMS
15% Off The Following Strains
This selection of Strains of the Week is valid until the 17th of August 2022
To apply the price reduction please introduce the code 'SOTW15' at the checkout.
It cannot be combined with other discount codes.
GIVEAWAY TERMS
Promo is live from August 10 to 17 of 2022
Entries are verified first so your entry may not show up for 24-48 hours
The winner will be updated on this blog post on the closing date of the 17th of August 2022
We will share the news on our social media pages. The winner will also be emailed directly and your details will remain discreet. We will only publish your name on the blog that is supplied with the entry
The prize must be claimed within 28 days or it will be put into the pot for a future promo
The results are final
Newsletter Sign Up
Make sure you never miss another Vault promo – sign up for our newsletter at https://www.cannabis-seeds-store.co.uk/the-vault-newsletter
Remember: It is illegal to germinate cannabis seeds in many countries including the UK.  It is our duty to inform you of this fact and to urge you to obey all of your local laws to the letter.  The Vault only ever sells or sends out seeds for souvenir, collection or novelty purposes.
The post Strains of the Week + Giveaway – August 10 to 17 of 2022 first appeared on Cannabis Seeds News.
Source: https://www.cannabis-seeds-store.co.uk/Cannabis-Seeds-News/strains-of-the-week-giveaway-august-10-to-17-of-2022