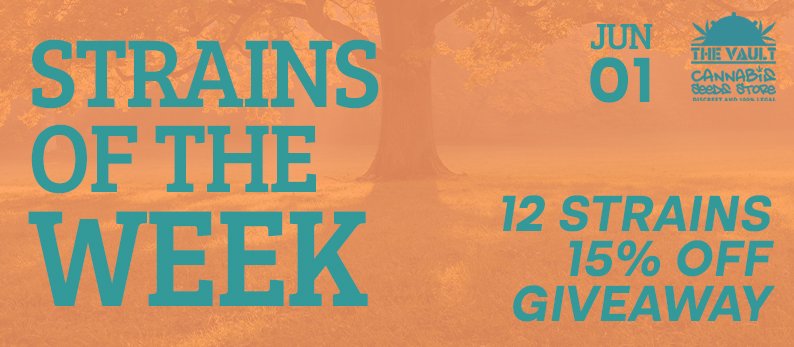 Happy Wednesday, Team Vaulters!
WINNERS!
Giveaway Winner of a 5-pack of UK Cheesy Express AUTO Feminised Seeds by Phoenix Cannabis Seeds: Steve p! Congrats!
2nd Winner: Gabriel94! Congrats! You can choose a 3-pack of any of the strains available below.
3rd Winner: GallacreekD! Congrats! You can choose a 3-pack of any of the strains available below.
It's been two weeks since the last Strains of the Week. Well, this humble worker was sick and couldn't provide you with juicy offers and fantastic giveaways.
I know you're not here to read a thousand paragraphs about Lui Gee's health, so let's go to the important stuff.
You'll enjoy our classic 15% off on the twelve selected cannabis seed strains. That's something that will never change.
In addition, to compensate for last week's absence, I'm going to add a couple of prizes extra in addition to the one we always raffle. Does it sound good?
So for this week, we're raffling a 5-pack of UK Cheesy Express AUTO Feminised Seeds by Phoenix Cannabis Seeds, along with two individual 3-packs of any of the cannabis seeds listed this week on the Strains of the Week.
So a total of three prizes. C'mon, admit it, you missed me, huh?
As usual, let us know in the comment section which strains or breeders you would like to see in the Strains of the Week, and you will automatically qualify!
Remember the magic trick – for 15% off the price, please introduce the code 'SOTW15' at the checkout.
Double the seeds, double the love.
Also, we're adding more and more on-purchase promos every week, so your cart can include also more freebies than the ones we normally offer.
Both breeders and types of seeds may vary depending on the week and the events taking place at the time. This means no week will be the same as the previous one!
We'll try to please all tastes by selecting carefully strains based on their flavour, THC and CBD content, maximum size, yielding, etc.
The Strains of the Week
Blue Dream Feminised Seeds by Garden of Green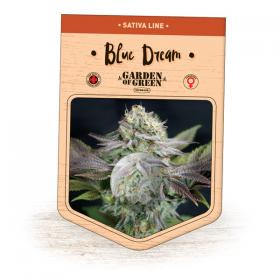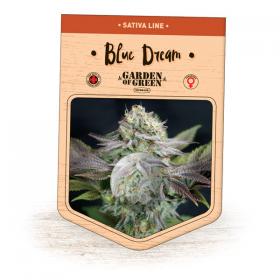 The Blueberry Indica parent crossed with a powerful Sativa Haze has growers raving about yields they have never witnessed before. Women, in particular, are reporting it's their strain of choice for battling menstrual symptoms.
Blue Dream'matic Autoflowering Feminised Seeds by Fastbuds Seeds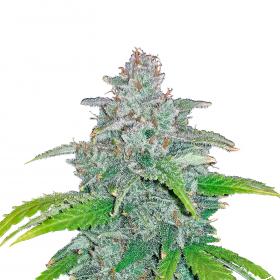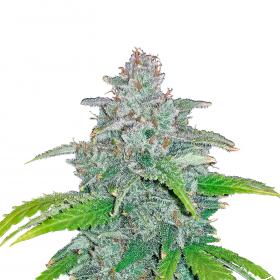 Blue Dream'matic is a 'true blue' budding machine that delivers a euphoric, relaxing, and uplifting high. This 2017 auto-flower creation stays true to the Blue Dream classic with sweet earthy notes at early growth, later joined by a sharp berry scent.
Jack Herer Feminised Seeds by Greenhouse Seed Co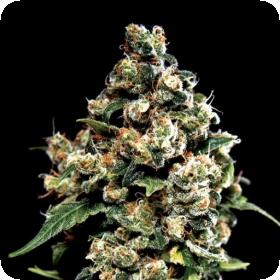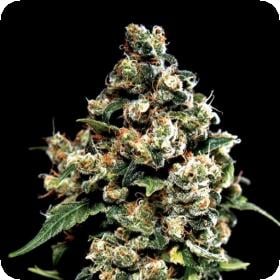 This is an all feminised version of the much celebrated and respected Jack Herer plant. The strain was named in commemoration of the famed author and pro-hemp activist Jack Herer, who many consider an integral force in inciting the pro marijuana debate in the USA.
Trainwreck Feminised Seeds by Greenhouse Seed Co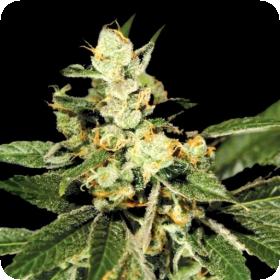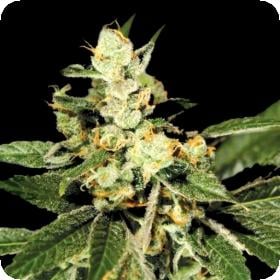 Greenhouse Seeds Trainwreck is a great-quality 40/60 Sativa-Indica It's a well-balanced and high-quality hybrid that offers a complex and unique balance in every aspect from the look of the plants to its aroma and flavour to its effect.
White Widow Feminised Seeds by Phoenix Cannabis Seeds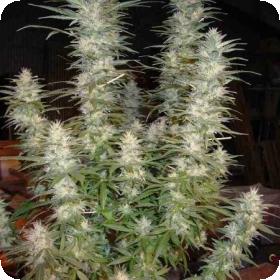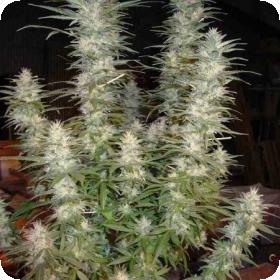 White Widow is one of the worlds most loved strains. It was first created in the 1980s and has only increased in popularity since it first came out. This strain is extremely stable and will always produce consistently high quality crops.
White Widow Express AUTO Feminised Seeds by Phoenix Cannabis Seeds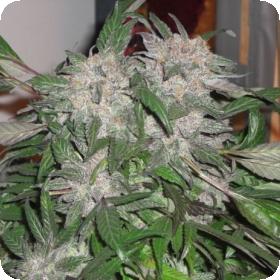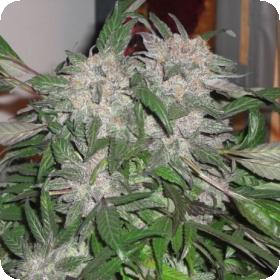 White Widow Express Auto is an updated version of a much-loved classic. The original White Widow is known and loved all over the world for its amazing resin production and powerful effect.
Tutankhamon Auto Feminised Seeds by Pyramid Seeds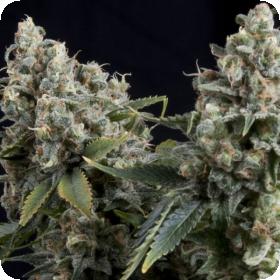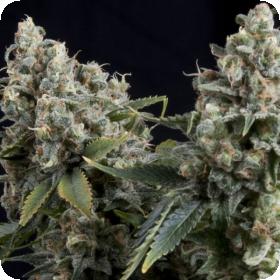 Auto Tutankhamon is based on a specially selected AK47 with one of the highest THC levels evaluated by Energy Control at Spannabis 2011. The inclusion of ruderalis genetics causes it to flower without the stimulation of decreased daylight hours.
Tutankhamon Feminised Seeds by Pyramid Seeds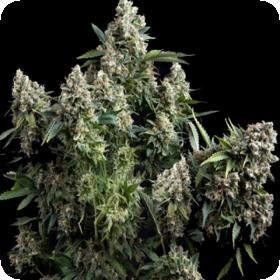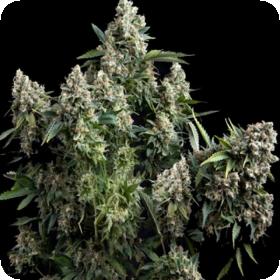 It has a sweet taste with a touch of exotic fruit and an intensely relaxing effect. It is highly recommended for therapeutic purposes.
Royal Gorilla Feminised Seeds by Royal Queen Seeds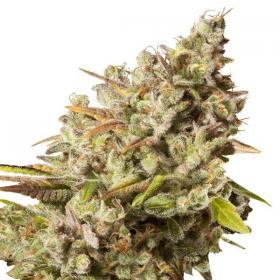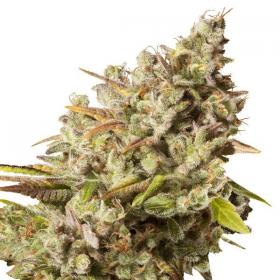 This strain is well known for its intense power and amazing levels of THC. Usually, this strain will reach THC levels of around 25%, so not a strain to be messed about with. Royal Gorilla used to only be available in the US but now is available all over the world.
Royal Gorilla Auto Feminised Seeds by Royal Queen Seeds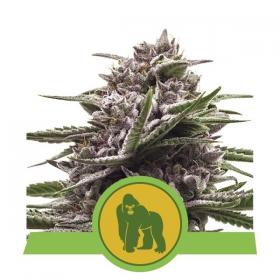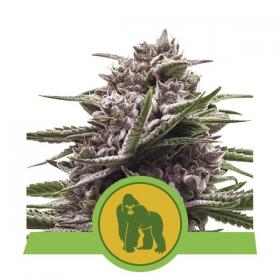 The breeders at Royal Queen Seeds have blended the most potent and decadent photoperiod strains in the catalogue – Royal Gorilla and Royal Cookies – with ruderalis genetics to create the spectacular Royal Gorilla Automatic.
Purple Punch Auto Feminised Seeds by Barney's Farm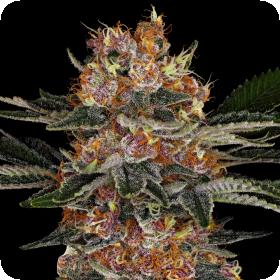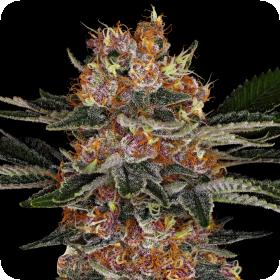 Imagine the taste, incredible relaxing effects and potential yields from this mind-blowing USA X Barneys Farm lineage! Granddaddy Purple x Larry OG x Big Bud x Skunk #1, this Indica dominant, 80 cm, 18% THC, 1% CBD auto-flowering beauty serves up a mouth-watering combination ensuring a happy, euphoric, relaxing sensation ideal for de-stressing after a long day.
Triple Cheese Feminised Seeds by Barney's Farm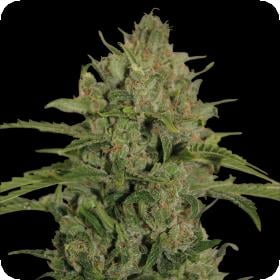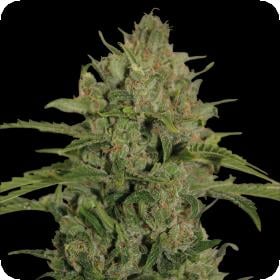 This strain is unlike any other Cheese strain on the market and is ideal for any true Cheese lovers. This classic British strain has been given an upgrade by the talented breeders at Barney's Farm. Cheese was originally created in Britain in the late 90s and has been a favourite of the cannabis community ever since. There is no strain that has the extreme cheesiness of Triple Cheese, hence the name.
Strains Of The Week TERMS
15% Off The Following Strains
This selection of Strains of the Week is valid until the 1st of June 2022
To apply the price reduction please introduce the code 'SOTW15' at the checkout.
It cannot be combined with other discount codes.
GIVEAWAY TERMS
Promo is live from the 25th of May to the 1st of June 2022
Entries are verified first so your entry may not show up for 24-48 hours
The winner will be updated on this blog post on the closing date of the 1st of June 2022
We will share the news on our social media pages. The winner will also be emailed directly and your details will remain discreet. We will only publish your name on the blog that is supplied with the entry
The prize must be claimed within 28 days or it will be put into the pot for a future promo
The results are final
Newsletter Sign Up
Make sure you never miss another Vault promo – sign up for our newsletter at https://www.cannabis-seeds-store.co.uk/the-vault-newsletter
Remember: It is illegal to germinate cannabis seeds in many countries including the UK.  It is our duty to inform you of this fact and to urge you to obey all of your local laws to the letter.  The Vault only ever sells or sends out seeds for souvenir, collection or novelty purposes.
The post Strains of the Week + Giveaway – May 25 to June 1 2022 first appeared on Cannabis Seeds News.
Source: https://www.cannabis-seeds-store.co.uk/Cannabis-Seeds-News/strains-of-the-week-giveaway-may-25-to-june-1-2022