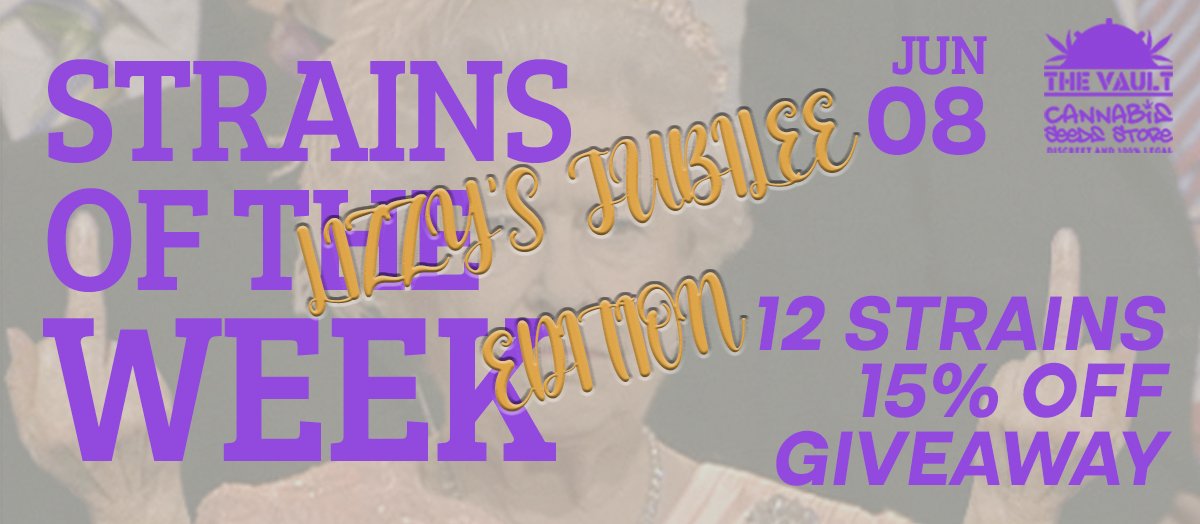 Happy Wednesday, Team Vaulters!
WINNER!
5-pack of UK Cheesy Express AUTO Feminised Seeds by Phoenix Cannabis Seeds: Scott Campbell! Congrats!
3-pack of any of the cannabis seeds listed this week on the Strains of the Week: Shannon Conroy! Congrats!
We've all gathered here to celebrate a very significant date in the United Kingdom – the day of the Strains of the Week!
Ah well, and also to remember that Old Good Lizzy is been 70 years on the Iron Throne. Greetings from Winterfell, Platinum Fox!
In commemoration of this epic day, The Vault wants to offer you a true royal selection of cannabis seeds inspired by the Commonwealth ruler.
Like some of you suggested last week on socials, Royal Queen Seeds will have a reappearance in this pick. With them, Pyramid Seeds, Phoenix Cannabis Seeds, and Blimburn Seeds will also have their spot in this royal event.
GOD SAVE THE VAULT!
This week, we're raffling a 5-pack of UK Cheesy Express AUTO Feminised Seeds by Phoenix Cannabis Seeds, along with an individual 3-pack of any of the cannabis seeds listed this week on the Strains of the Week.
In the comment section, let us know which strains or breeders you would like to see in the Strains of the Week, and you will automatically qualify for one of the two prizes!
Remember the magic trick – for 15% off the price, please introduce the code 'SOTW15' at the checkout.
Double the seeds, double the love.
Also, we're adding more and more on-purchase promos every week, so your cart can include also more freebies than the ones we normally offer.
Both breeders and types of seeds may vary depending on the week and the events taking place at the time. This means no week will be the same as the previous one!
We'll try to please all tastes by selecting carefully strains based on their flavour, THC and CBD content, maximum size, yielding, etc.
The Strains of the Week
Tutankhamon Feminised Seeds by Pyramid Seeds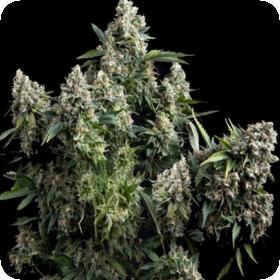 After a long time of careful breeding and working, we finally got our blueberry-based variety. We are presenting a hybrid with the appearance of an Indica-very compact and full of thick resin-soaked buds throughout the plant. It has a sweet taste with a touch of exotic fruit and an intensely relaxing effect. It is highly recommended for therapeutic purposes.
Tutankhamon Auto Feminised Seeds by Pyramid Seeds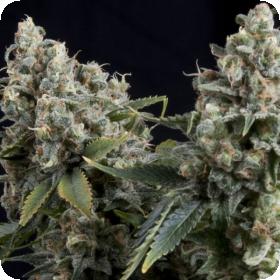 Auto Tutankhamon is based on a specially selected AK47 with one of the highest THC levels evaluated by Energy Control at Spannabis 2011. The inclusion of ruderalis genetics causes it to flower without the stimulation of decreased daylight hours. Auto Tutankhamon develops into a densely branching plant. It is a very good and productive plant with a lot of THC-rich buds.
White Widow Feminised Seeds by Phoenix Cannabis Seeds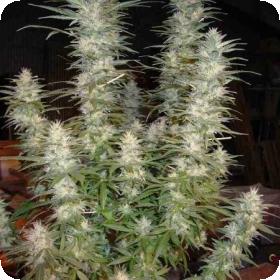 White Widow is one of the worlds most loved strains. It was first created in the 1980s and has only increased in popularity since it first came out. This strain is extremely stable and will always produce consistently high quality crops.The scent is powerful and only gets worse through maturity, so this strain will need to be ventilated if grown indoors. The flavour is fresh and clean which lends itself to the clear, creative effect. It can also be extremely relaxing and perfect for those suffering from stress.
White Widow Express AUTO Feminised Seeds by Phoenix Cannabis Seeds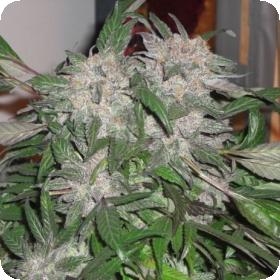 White Widow Express Auto is an updated version of a much loved classic. The original White Widow is known and loved all over the world for its amazing resin production and powerful effect. The buds are enormous and are so coated in resin that they look as though they've been out in the snow. The scent is citrusy with hints of sweet and sour, and a flavour to match. The effect is powerful and the strain is extremely easy to look after. This means it is perfect for all levels of grower, be they brand new or old hands.
Zombie Death Fuck Feminised Seeds by Blimburn Seeds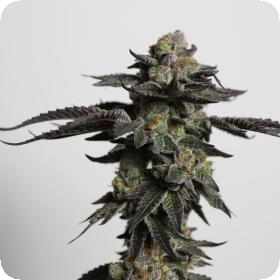 Zombie Death Fuck is one of our latest creation that born from the cross of our popular Girl Scout Cookies and a great OG Kush of Los Angeles California. The level of production of Zombie Death Fuck is excellent, since you can harvest in indoor of 400 g/m2 and in outdoor of 500 to 600 grams per plant in only 8 to 9 weeks of flowering.
Santa Muerte Feminised Seeds by Blimburn Seeds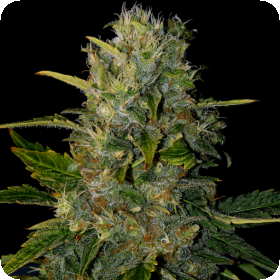 Santa Muerte roughly translated means The Saint of Death, what does that tell you? This strain is being named as one of the finest off springs of Mexican Sativa ever to hit the UK. It is the love child of the Mexican Sativa and Original Haze and has an extremely cerebral effect. This strain tends to have a very short vegetative period, which is handy for swift growing, and is built specially to allow a large bud formation.
Purple Queen Feminised Seeds by Royal Queen Seeds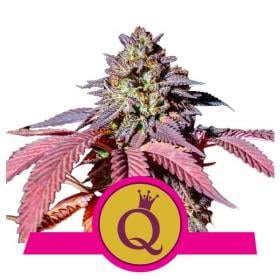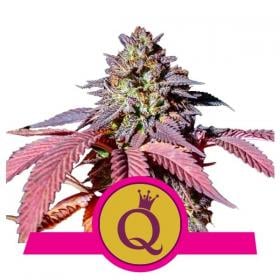 Purple Queen is pure indica royalty. By combining the most elusive and highly-prized purple phenotypes of Kush mountain strains, the master breeders at Royal Queen Seeds have developed a unique Kush hybrid. Vibrant purple colours, pungent pine-fuel aromas, and a deeply penetrating, physically stoned effect are to be expected from Purple Queen.
Purple Queen Auto Feminised Seeds by Royal Queen Seeds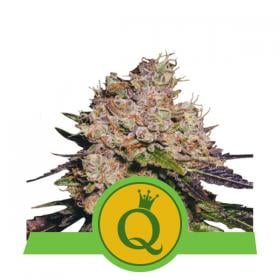 Purple Queen Auto reaches deep into both the psyche and body to relieve tension and stress. Our breeders created this purple beauty by carefully selecting parent strains Purple Auto, for her gorgeous appearance, and Critical Auto, for her indica-dominant genetic profile. As a result, Purple Queen Automatic is heavily indica-dominant (80%) and poised to rock your world with euphoric relaxation.
Mother Gorilla (Formerly Royal Madre) Feminised Seeds by Royal Queen Seeds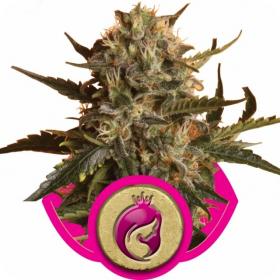 Royal Madre is a new addition to the Royal Queen Seeds line. It is a cross of Jack the Ripper and Queen Madre and is exclusive to Royal Queen Seeds. It is around 75% Sativa and 25% Indica. This particular strain has a high level of THC and a low level of CBD. This means that this is not an ideal medicinal strain but can still be used by those who are suffering from a lack of sleep or from stress, depression and anxiety.
Blue Cheese Feminised Seeds by Royal Queen Seeds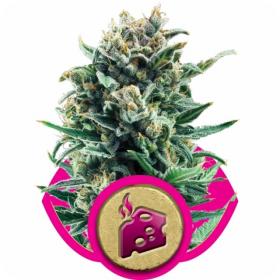 It took our finest Blueberry strains to equal the awesome flavour of the Cheese, and the two together have created an ultimate hybrid. After the original crossing she was back-crossed with the Cheese to stabilise the genetics and perfect the taste and effect of this strain. Blue Cheese typically takes around 60 to 65 days to complete her flowering period. The sweet, fruity Cheese aroma starts to develop just a few weeks after the start of flowering and continues to develop and intensify as the plant matures.
Blue Cheese Auto Feminised Seeds by Royal Queen Seeds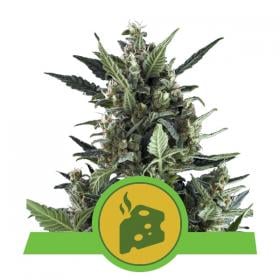 Blue Cheese Automatic is a cross of two auto-flowering marijuana strains, Blueberry Automatic and Cheese Automatic, that is the result of five years of selective breeding. Claimed to be more than the sum of its constituent parts, the result here is plainly greater than the sum of its constituent parts. It is the ideal auto plant for higher latitudes and temperate climates because it is ready to harvest in just 10 weeks from germination and will be mature before the weather becomes really bad.
Sherbet Queen Auto Feminised Seeds by Royal Queen Seeds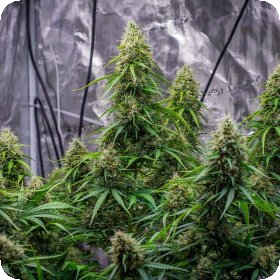 A tasty terpene hybrid of Pink Panties and Cookies Auto, This strain has a short life cycle, high yields, and plenty of THC. Sherbet Queen Auto is 65% indica, 30% sativa, and 5% auto-flowering ruderalis. Sherbet Queen Auto plants grow to a height of 70-100 cm indoors and can produce 325-400 gr/m2 in just 8-9 weeks. Outdoor plants reach 80-120 cm in height and produce 100-150 gr per plant. Buds have a nice fruity flavour and produce around 20% THC with little CBD. A soothing and relaxing effect.
Strains Of The Week TERMS
15% Off The Following Strains
This selection of Strains of the Week is valid until the 8th of June 2022
To apply the price reduction please introduce the code 'SOTW15' at the checkout.
It cannot be combined with other discount codes.
GIVEAWAY TERMS
Promo is live from the 1st to the 8th of June 2022
Entries are verified first so your entry may not show up for 24-48 hours
The winner will be updated on this blog post on the closing date of the 8th of June 2022
We will share the news on our social media pages. The winner will also be emailed directly and your details will remain discreet. We will only publish your name on the blog that is supplied with the entry
The prize must be claimed within 28 days or it will be put into the pot for a future promo
The results are final
Newsletter Sign Up
Make sure you never miss another Vault promo – sign up for our newsletter at https://www.cannabis-seeds-store.co.uk/the-vault-newsletter
Remember: It is illegal to germinate cannabis seeds in many countries including the UK.  It is our duty to inform you of this fact and to urge you to obey all of your local laws to the letter.  The Vault only ever sells or sends out seeds for souvenir, collection or novelty purposes.
The post Strains of the Week – Lizzy's Platinum Jubilee Edition – June 1 to 8, 2022 first appeared on Cannabis Seeds News.
Source: https://www.cannabis-seeds-store.co.uk/Cannabis-Seeds-News/strains-of-the-week-lizzys-platinum-jubilee-edition-june-1-to-8-2022