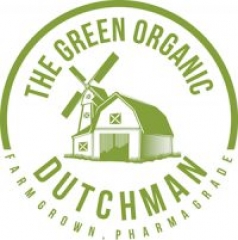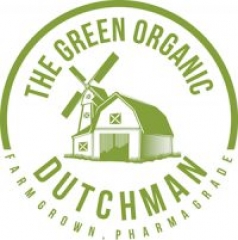 The Green Organic Dutchman Holdings Ltd.'s ("TGOD") (TSX:TGOD) is pleased to announce that, effective June 8th, its wholly-owned subsidiary, Medican Organic Inc. has received its Cultivation License from Health Canada for the Company's breeding facility in Salaberry-de-Valleyfield, Quebec ("Valleyfield"). The commissioning of this facility will allow the Company to create proprietary, organically grown strains of cannabis and cannabis seeds.
Located on a 72-acre property, the breeding building will house the cultivation of cannabis and the production of seeds and new strains. This building marks TGOD's first facility in Valleyfield, which will be followed by the addition of TGOD's flagship 820,000 square foot state-of-the-art hybrid grow facility, which, when complete, will bring TGOD's domestic production to 116,000 kgs of high-quality, premium organic cannabis annually. Construction of TGOD's hybrid facility commenced in early 2018, and to date, site-clearing and earthworks have been completed. To view progress, please visit: https://tgod.ca/.
The history and cultivation of cannabis as a crop has resulted in significant limitations on the research of the plant and its development as an agricultural crop. With the changing regulatory landscape, there is a dramatic need to improve current agronomic traits in the different cannabis strains available to and in the possession of Licensed Producers.
Breeding has many different applications and there are several reasons why TGOD plans to engage in a genetic breeding process, while focusing on growing new cannabis strains specifically tailored for specific medical and commercial uses. The various applications include:
Improving the traits of existing strains;
Creating new strains by identifying which cannabinoids lead to certain benefits, and then breeding plants that have specific cannabinoid profiles, resulting in potentially patentable products;
Creating strains that, because of their genetic characteristics, are better suited to certain environmental conditions than others;
Increasing the levels of specific cannabinoids. Specific cannabinoids have been proven to have beneficial effects on certain medical conditions, highlighting the need to advance breeding efforts focused on creating strains rich in cannabinoids such as CBD, GBC and THCV. While for many decades breeders have focused on increasing THC levels, the scientific research demonstrating the medicinal properties of CBD has resulted in an increased demand for high CBD strains;
Increasing pest and disease resistance to reduce crop loss;
Aiming to reduce flowering duration, creating direct profitability improvements by increasing the number of harvest per year; and
Stabilizing genetics in order to produce F1 seeds which will enable plant production directly through seeds as are used in crops such as tomato, cucumber and pepper. This will provide an alternate means to cloning for the growing of this crop.
"One of the biggest gaps in the cannabis industry is the stabilization of genetics through modern breeding techniques, a process that is carried out with most agricultural crops. TGOD's breeding facility will implement marker-assisted selective breeding to improve traits in cannabis, such as disease resistance to reduce the industry need to rely on pesticides. Improving the plant architecture and flower structure will allow for better mechanization of the harvesting process," said David Bernard-Perron, Vice President, Growing Operations.
"TGOD's focus on R&D in the area of breeding and plant genetics will further position the Company as a global industry leader. This technology will enable the Company to produce its own high quality organic cannabis seeds and starting material, which TGOD intends to leverage in its international operations. We are very excited to be focusing our efforts on this important area of innovation which will lead to more tailored strain compositions and a more customized premium product for patients and users," said Robert Anderson, Co-Chairman and CEO.
On Behalf of the Board of Directors,
The Green Organic Dutchman Holdings Ltd.
Robert Anderson
Chief Executive Officer and Co-Chairman
ABOUT THE GREEN ORGANIC DUTCHMAN HOLDINGS LTD.
The Green Organic Dutchman Holdings Ltd. is a research & development company licensed under the Access to Cannabis for Medical Purposes Regulations ("ACMPR") to cultivate medical cannabis. The Company carries out its principal activities producing cannabis from its facilities in Ancaster, Ont., pursuant to the provisions of the ACMPR and the Controlled Drugs and Substances Act (Canada) and its regulations.
The Company grows high quality, organic cannabis with sustainable, all-natural principles. TGOD's products are laboratory tested to ensure patients have access to a standardized, safe and consistent product. TGOD has a funded capacity of 116,000 kg and is building 970,000 sq. ft. of cultivation facilities in Ontario and Quebec.
The Company has developed a strategic partnership with Aurora Cannabis Inc. (TSX:ACB) whereby Aurora has invested approximately C$78.1 million for an approximate 17.5% stake in TGOD. In addition, the Company has raised approximately C$315 million dollars and has over 5,000 shareholders.
TGOD's Common Shares and warrants issued under the indenture dated November 1, 2017 trade on the TSX under the symbol "TGOD" and "TGOD.WT", respectively.
CONTACT INFORMATION
Investor Relations
Email: invest@tgod.ca
Phone: 1 (416) 900-7621
www.tgod.ca
Forward-Looking Information Cautionary Statement
This news release includes statements containing certain "forward-looking information" within the meaning of applicable securities law ("forward-looking statements"). Forward looking statements in this release includes, but is not limited to, statements about the future legalization of recreational cannabis and cannabis-infused products in Canada, statements about future research, development and innovation by the Company, statements about the offering of any particular products by the Company and statements regarding the future performance of the Company. Forward-looking statements are frequently characterized by words such as "plan", "continue", "expect", "project", "intend", "believe", "anticipate", "estimate", "may", "will", "potential", "proposed" and other similar words, or statements that certain events or conditions "may" or "will" occur. These statements are only predictions. Various assumptions were used in drawing the conclusions or making the projections contained in the forward-looking statements throughout this news release. Forward-looking statements are based on the opinions and estimates of management at the date the statements are made, and are subject to a variety of risks and uncertainties and other factors that could cause actual events or results to differ materially from those projected in the forward-looking statements. The Company is under no obligation, and expressly disclaims any intention or obligation, to update or revise any forward-looking statements, whether as a result of new information, future events or otherwise, except as expressly required by applicable law.
Neither TSX nor its Regulation Services Provider (as that term is defined in the policies of Toronto Stock Exchange) accept responsibility for the adequacy or accuracy of this release.
Click here to connect with The Green Organic Dutchman Holdings Ltd.'s ("TGOD") (TSX:TGOD) for an Investor Presentation.
The post The Green Organic Dutchman Announces Receipt of Health Canada Cultivation License for Valleyfield, Quebec appeared first on Investing News Network.
Source
Source: https://hempland.net/the-green-organic-dutchman-announces-receipt-of-health-canada-cultivation-license-for-valleyfield-quebec/