As a marijuana connoisseur, it is only normal that you love trying out different strains – the white truffle strain is one of those strains that you shouldn't miss out on! This is also a big reason why you must not miss out on this strain. Additionally, there are several benefits of this strain that can prove to be beneficial in the long run. 
So without wasting any more time, let's get started!
On the Hunt for the Earthy, Elusive White Truffle Strain: What Is The White Truffle Strain?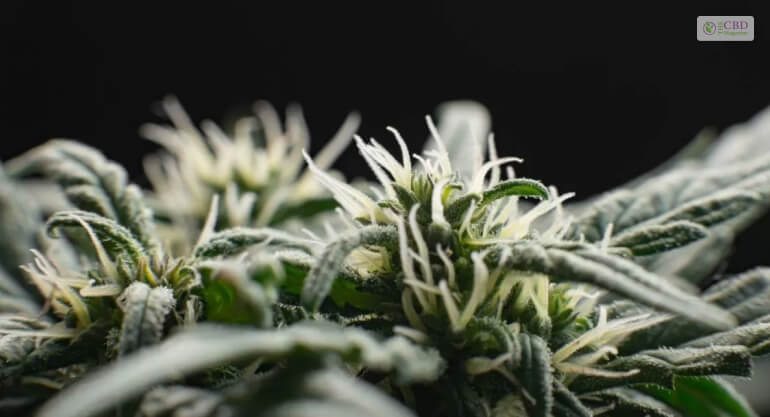 An Indica-dominant Strain, the white truffle strain is a one-of-a-kind hybrid marijuana strain – it's basically a kind of Gorilla Butter. The strain provides one of those quick-hitting highs which will easily erase your head of all worries. Subsequently, these effects will be felt within your entire body, leaving you in a stress-free relaxing trance.
Consumers even say that the high you get from the white truffle runtz strain can be described as slightly buzzy and calming. Best enjoyed after a long day of hard work or on a relaxing evening, the white truffle strain has an earthy and savory flavor, often accompanied by a skunky, mild aroma.
While recreational marijuana users love the strain for its calming high, medicinal marijuana users use the strain for relieving symptoms related to both fatigue and stress. According to most growers, they strain flowers into spade-shaped dense buds along with purple foliage that, at times, looks black.
Genetics:
The thing about the white truffle strain is it happens to be nothing less than genetic perfection. Peanut Butter Breath is blended with Gorilla Glue for obtaining this mind-numbing strain. It contains
30% Sativa and
70% Indica.
The strain and its variations, such as the white cherry truffle strain, are the brainchild of BeLeaf Cannabis 2.0, a well-known pheno hunter based in Oklahoma. BeLeaf Cannabis 2.0 is renowned for cultivating various new strains in collaboration with different industry powerhouses such as Square One Genetics, Lit Farms, and Fresh Coast Seed Company.
The strain contains 25-30% THC, which makes it the very definition of loud and heavy. You got to respect the strain, especially if you want to benefit from the calm, cool, collected creativity you will subsequently experience. Additionally, the strain also contains 2% CBD, making this a nice balance that lets you enjoy a high without a buzzing head. 
Check out the table below to find out how the white truffle strain tastes!
Strain Flavors
Butter 
Nutty 
Skunk
Awards And Achievements: Winning Already?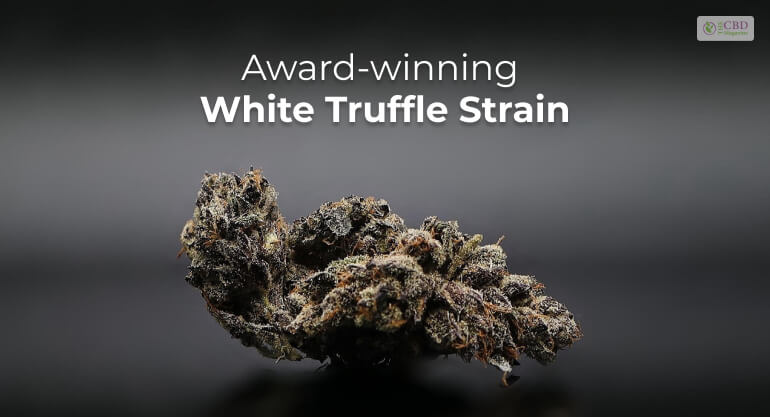 The white truffle strain has won several awards. Check out the table below for an insight into the top achievements of this award-winning strain!
Awards
Best Hybrid Flower
High Times Medical Cup Nevada, US
White Truffle Sensations: Vibing And Thriving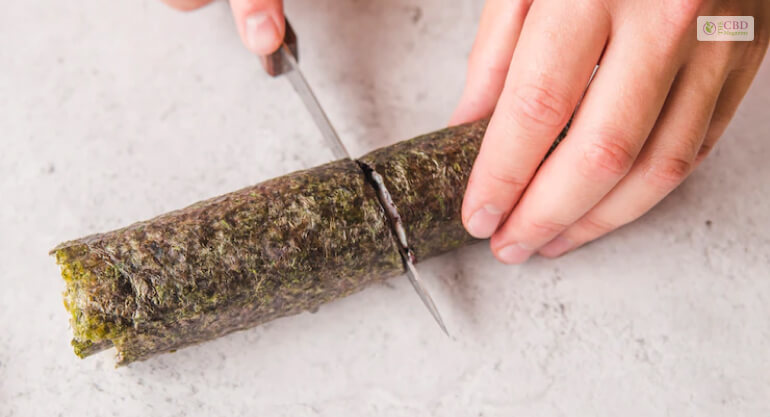 In spite of being relatively new to the whole stoner compendium, the white truffle strain Leafly or any other brand is making waves. In an industry dominated by citrus and vanilla, the high-class parentage is accompanied by an umami flavor.
So naturally, it's a matter of concern to find out the sensations you experience when you smoke white truffle strains. Check out the table below for more information on the same.
| | |
| --- | --- |
| Strain Effects: Positives | Strain Effects: Negatives |
| Tingly | Headache |
| Relaxed | Dry Eyes |
| Aroused | Dizzy |
Alternatives To White Truffle Strain: It's Always Better To Know Your Competition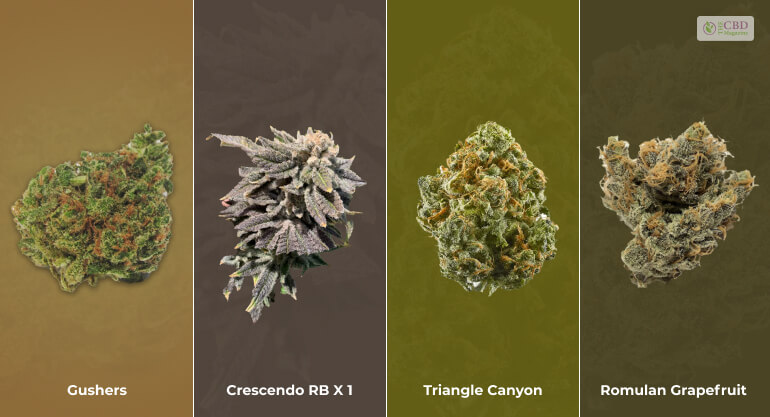 Like any other product in the world, even the white truffle strain has a few alternatives. These might not be exactly what you were looking for, but these come closest to the white truffle strain! Check out the alternatives of the same mentioned below.
Alternatives
Gushers
Crescendo RB X 1
Triangle Canyon
Triangle Canyon
User Reviews: Is The White Truffle Strain Reliable?
Check out what users of the white truffle strain allbud users have to say about their experience!
Review 1:
"Exactly how it is explained by leafly. The only thing is the effects are hard hitting and as well as quick hitting. This is the most amazing high I have ever felt. I bought it in California, but I am not sure if it was grown there as well. This is now by far my number one strain. I have tried over 100+ strains by now – This is why I felt compelled to write a review, to help lead you all to the promise land."
Review 2:
"White Truffle is an amazing phenotype selection of the Gorilla Butter F2 that was bred by Fresh Cost Seed Company. The Pheno was hunted, selected and named by BeLeaf Cannabis is association with Fresh Coast. The Pheno has Amazingly unique characteristics such as her terp profile, flower structure and heavy trichome production that leads to a very unique experience."
Review 3:
"Her aroma is a magical combination of GAAAAASSSSSY Garlic, Kerosene, Earth, Sex, Skunk and Funk that is most accurately described as White Truffle. A White Truffle is a type of mushroom that only grows wild and only in and around Alba Italy. This is a world wide delicacy and they aré highly sought after and very high priced and prized."
Frequently Asked Questions (FAQs)!
Check out the most frequently asked questions about the white truffle strain mentioned below.
1. What Is The Best Strain For 2022?
Ans: The best strains for 2022 are as follows,
‣ Durban Poison,
‣ Sour Diesel,
‣ Strawberry Cough,
‣ Jack Herer, and
‣ Green Crack.
2. What Are The Best Top-Shelf Strains?
Ans: The best top-shelf strains are as follows,
‣ Khalifa Kush (82%),
‣ Pancakes (25%),
‣ White Widow (18%), and
‣ Green Crack (10%).
3. What Kind Of Strain Is A White Truffle?
Ans: An indica-dominant strain, the white truffle strain happens to be a phenotype of the Gorilla Butter backcross – the Gorilla Butter strain is a blend of the Peanut Butter Breath and Original Glue (also known as GG4) strains. So probably, the white truffle strain, thanks to its Indica heritage, produces different types of short plants. 
4. Who Bred The White Truffle Strain?
Ans: The white truffle strain was bred by the Fresh Coast Seed Co, and it was initially known as the Gorilla Butter strain. But it was only after Beleaf Cannabis came up with a phenotype of Gorilla Butter which was known as the white truffle strain, a type of clone for the original Gorilla butter strain. 
Our Verdict: It's All About The Vibes




The white truffle strain happens to be an excellent instance of every single thing that hybrids can actually offer you! Accompanied by a savory flavor and complex scent, the white truffle weed strain is a musky, funky alternative to all those dessert-forward nugs that are dominating the entire marijuana industry currently.
So why don't you try it out sometime soon? In the meantime, share your thoughts about this exciting strain and experiences if you managed to get your hands on some of it in the comments section below.
Read Also:
Can You Smoke Lavender? Benefits, risks, and safety
Can You Smoke Roses? Benefits, risks, and safety
kryptonite strain: Everything You Need to Know And More!
The post White Truffle Strain A Complete Review In 2022 appeared first on TheCBDMagazine.