What do many people think when they hear "CBD"? One of the first things that may come to their minds is "CBD flowers". In this article, we would like to provide you with all the essential information about this product, uncover the topic of CBD flowers in many aspects, and give data in our ultimate 2022 guide. This information could be useful for those who would like to start taking CBD as well as experienced CBD consumers. Let's go!
What is a CBD flower?
The CBD flower (or CBD bud) is a part of the hemp plant, the dried and cured flower of the plant containing high levels of CBD and a decent trace of THC. Usually, the amount of THC inside CBD flowers is less than 0.3%. CBD flower can be the base of other CBD products like CBD and hemp oils. CBD flowers are one of the traditional CBD products.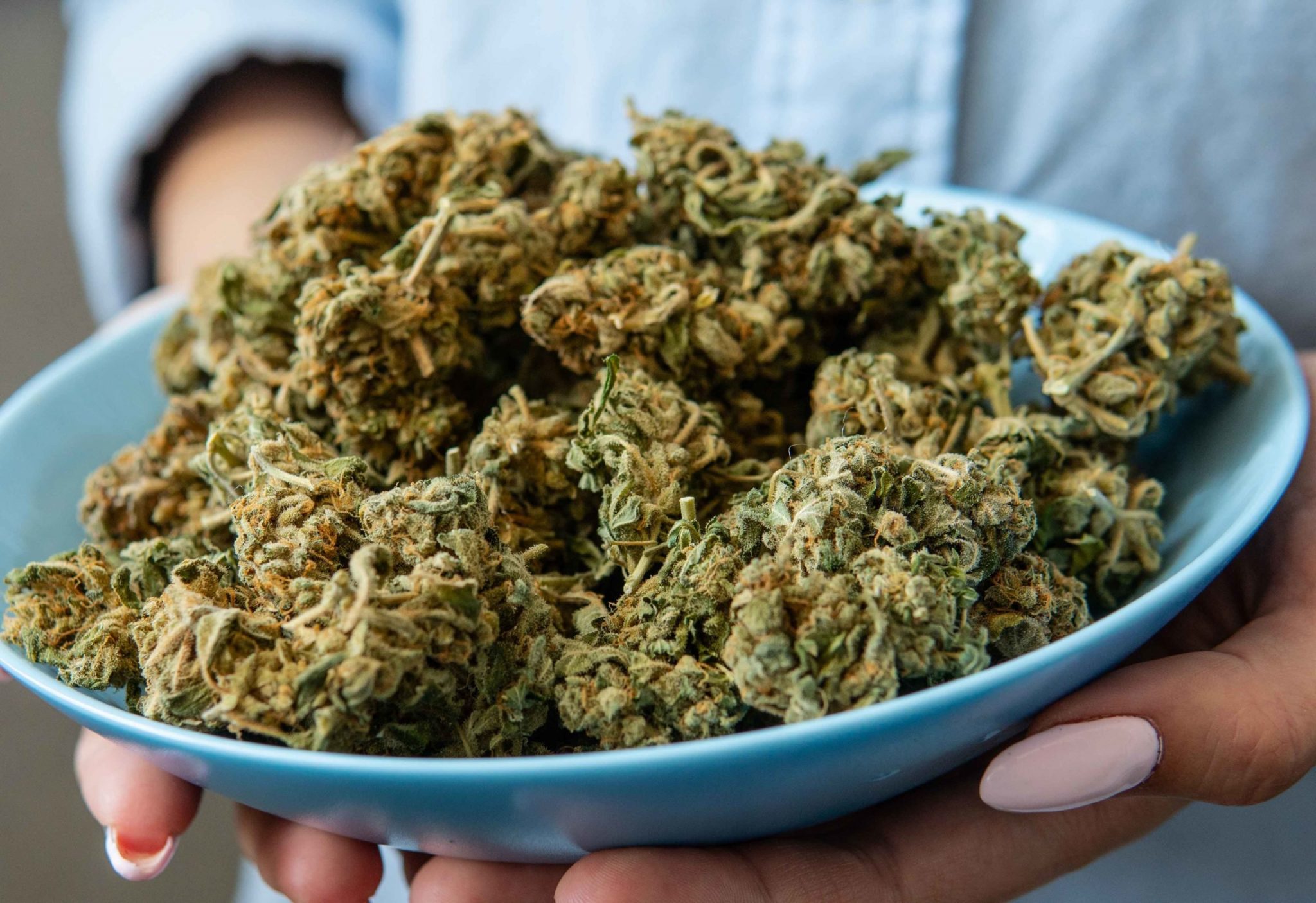 There is a misconception regarding the meaning of CBD flowers. If you think that CBD flowers are the same as cannabis, you are wrong. The main cannabinoid of CBD flowers is CBD and the amount of THC is less than 0.3% while in weed flowers, for example, it is higher (there is more information about both cannabinoids in the next section). Also, we have a post on our blog that refers to the topic of differences between cannabis, hemp and so-called "marijuana".
CBD flowers can be grown outdoors or indoors, but in the latter environment, they offer substantially increased quality and potency. At Marry Jane, we produce CBD flowers indoors only from the highest-quality Swiss hemp. Moreover, we provide third-party testing to make sure our products comply with all the laws, standards and requirements.
Possible effects of
CBD flowers
: Do they have psychoactive effects?
According to several studies, CBD itself is non-psychoactive. On the other hand, THC, the other compound present in the plant, has such effects. Since there is almost no THC in CBD flowers, they can not have a psychoactive effect.
Actually, the possible effects of CBD flowers can depend on the body's reaction to the product. People are different, and their bodies will show different effects and to different levels. That's why it's important to listen to your body and not to overestimate yourself before taking CBD products in general and CBD flowers in particular.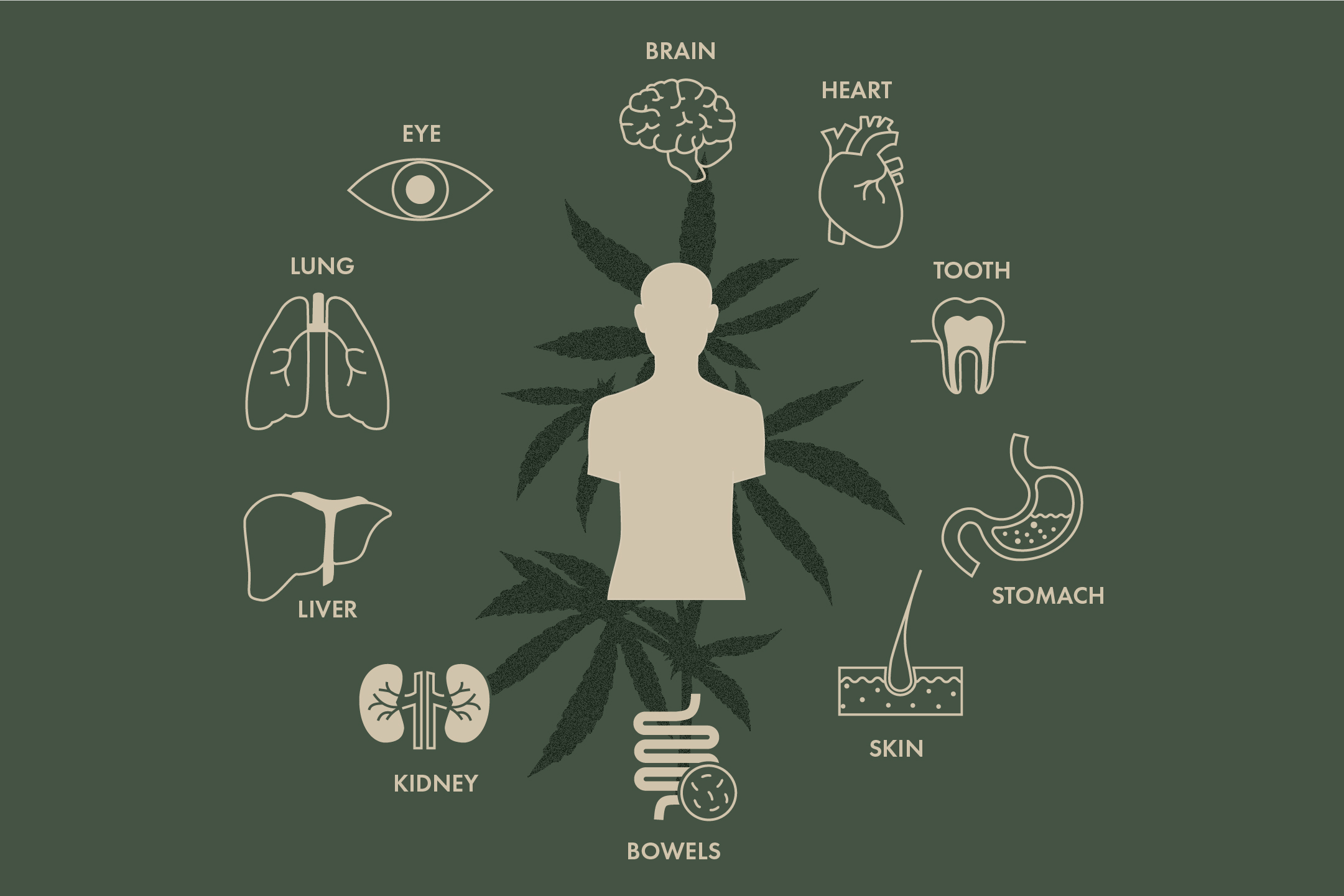 The possible main effects of CBD flowers are:
Combating anxiety, stress and depression

Better sleep

Pain relief
On the other hand, it is important to know about the potential side effects of CBD flowers. They are the following:
Diarrhoea

Dry mouth

Drowsiness

Fatigue

Loss of appetite

Lung disease
To minimise side effects and get the best from CBD flowers, it is recommended to consult a medical professional before taking the product, purchase the flowers only from trustworthy brands and choose only third-party tested products. 
Are CBD buds legal?
The question of CBD flowers' legality is one of our cornerstones because, at Marry Jane, we support only the legal use of CBD and products containing it. In many European countries, CBD buds are legal as they contain an allowed amount of THC (less than 0.3%). In Europe, Switzerland allows the highest level of THC, which is 1.0. However, there are still countries in Europe and beyond where CBD flowers are illegal.
Remember that CBD legislation is changing rapidly and can differ not from country to country but also from region to region inside one state, so it's highly important to check legislation on CBD at global and local levels. In our blog, we have a post about international travel with CBD with tips that could be interesting to you.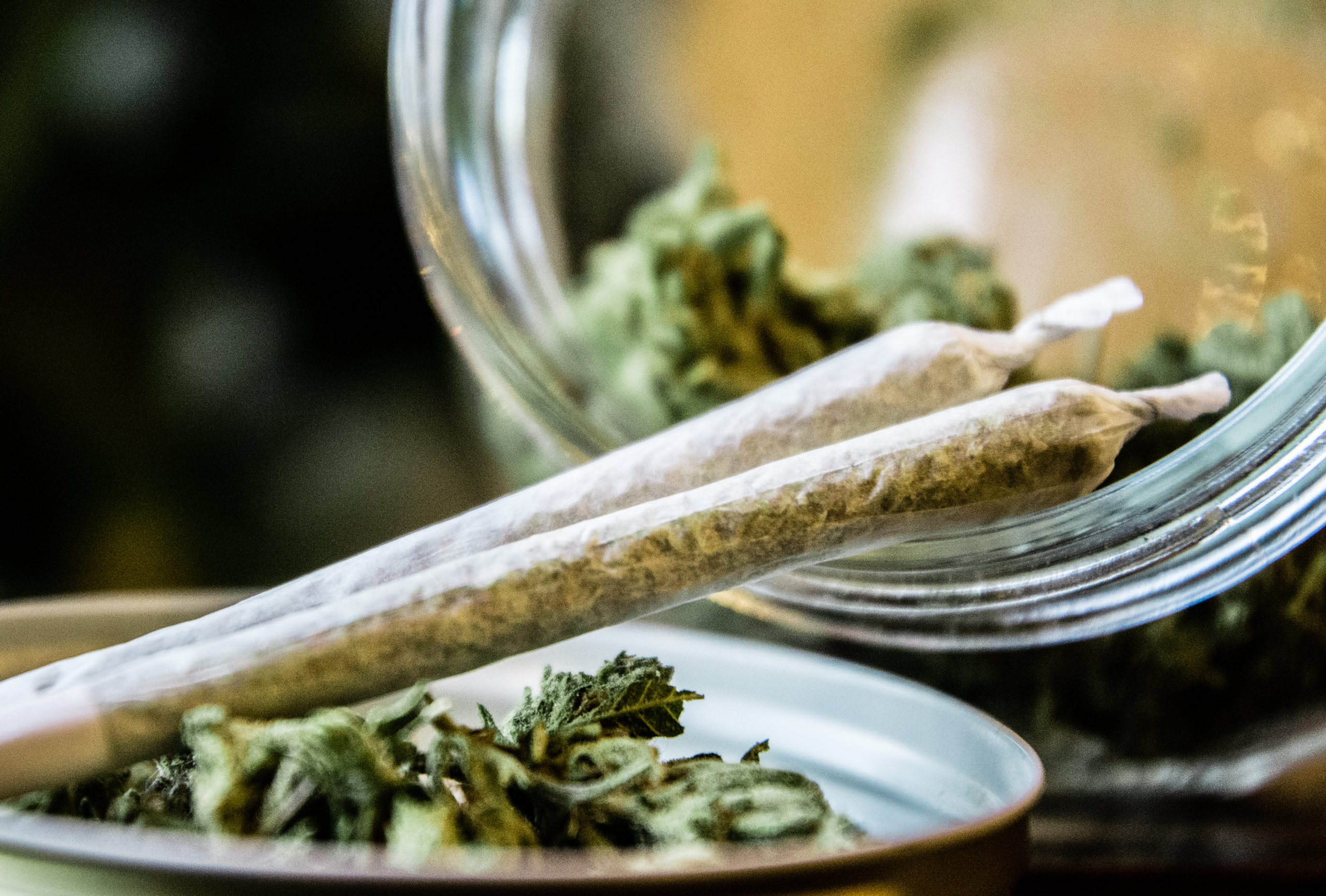 How to use
CBD flowers
?
If you don't know what to do with CBD flowers, this section is definitely for you. There are several ways CBD flowers can be used. The most common include the following:
Adding to food or drink (

CBD flowers

are edible and can be ingested in foods such as cookies or capsules and drinks like tea);

Vaping (The flowers can be vaporised with the so-called "dry herb vaping" method);
Smoking (

CBD flowers

can also be rolled in a special paper and smoked).
Depending on the consumption method, the absorption time of CBD can also differ. Different ways of taking CBD flowers can require extra items or tools. If you lack the items for perfect CBD flower consumption, you can order them in our online or physical stores.
Smoking vs vaping
Smoking and vaping are two of the most popular methods of CBD flower consumption. In this section, we will tell you about the differences, as they can be easily confused.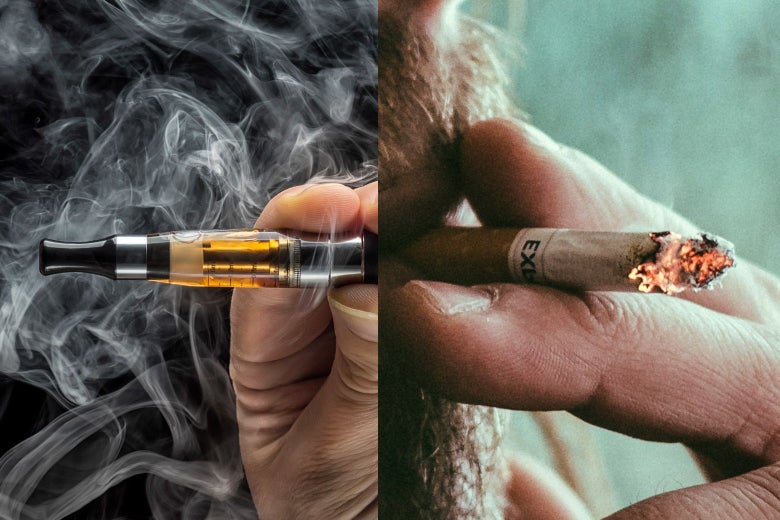 First of all, there is the need for different devices. For smoking

CBD flowers

, you need rolling paper, while for vaping them, a vaping device made especially for "dry herb vaping" is required. Note that this vaporiser differs from devices made primarily for vaporising

e-liquid

.

Then, they differ on a chemical level. Smoking burns the botanical material while vaping does not. Being heated, the material reaches just the required point where it is not burned but produces steam with the activated cannabinoids.

Yes, flowers are not burned while vaping. There is no smoke from it, just vapour. This means that vaping is less smelly than smoking

CBD flowers

and might be a better decision for indoor use.

The steam is much smoother, can be more pleasant than smoke and tastes better.

During vaping,

CBD flowers

can last longer.

The possible effects of vaping and smoking

CBD flowers

can also vary. This is probably because the burned essences one inhales can have additional side effects on the body.

And the financial aspect. Vaping

CBD flowers

is more expensive than smoking due to the equipment mentioned in the first point.
With all these differences, the most important thing is to listen to your body and consult your doctor before taking CBD flowers in either a smoked or vaped form.
CBD varieties: Indica, Sativa, or Hybrid?
Some people think that all CBD hemp flowers are the same. This is not exactly true. There are three main groups of hemp strains: Indica, Sativa and Hybrid. The Indica group of strains are known for their possible sedative effects, so they can be used at night. On the other hand, Sativa strains tend to provide an energetic/uplifting effect and can be used during the day.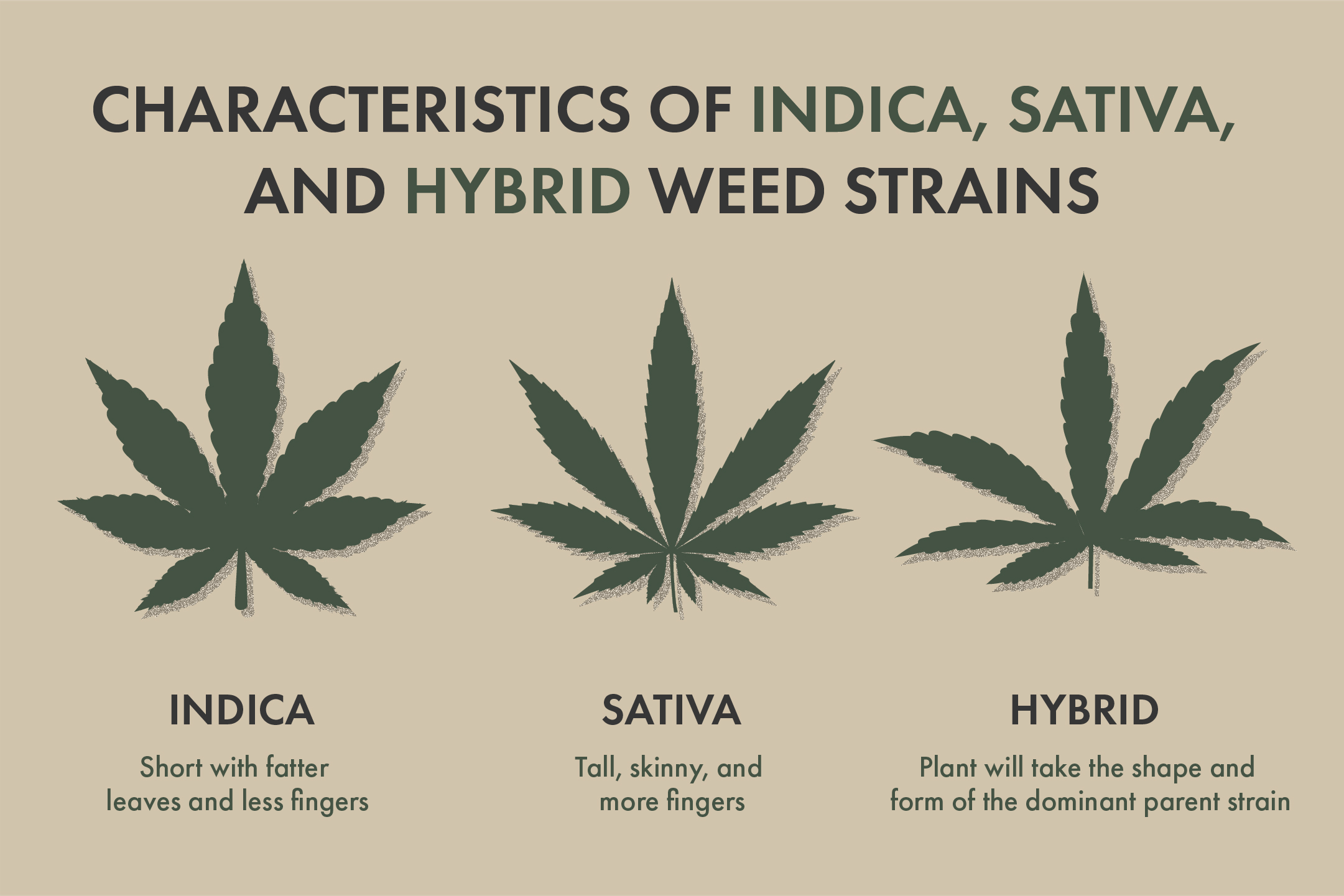 The difference between the two has been eliminated by crossing different varieties over the years. Today, almost all varieties are 'hybrids', that is, a combination of both. Also, the possible effects of each group are wiped out as more mixed strains come in. Despite this, Sativa is still considered to give a calming effect and Indica, on the contrary, a possible energising effect.
What can determine the possible effects of the strain? Besides the content of CBD and THC in the product, terpenes presented in the flowers play an important role. Other factors like soil and climate type, harvest time and fertilisation method can matter.
With a variety of options, it can be difficult to find the perfect one. Marry Jane is your guide to the world of CBD, and you can always contact our professionals to ask for any information on this topic.
Purchase only the best quality flowers from Marry Jane
Marry Jane is a Swiss manufacturer that creates high-quality CBD products. CBD flowers are the first product to appear under our brand. In our online shop, as well as our physical stores, we can offer a range of CBD flowers and pre-rolls with a maximum of THC 1.0% (that is permitted in Switzerland) carefully grown from high-quality Swiss raw material. Our product line of high-quality CBD flowers and pre-rolls is presented below.
Babushka Kush CBD flowers and pre-roll
These CBD-rich products provide a wonderful mix of сreamy, fresh and orange aromas and can unite all the best summer and winter sounds.
| | |
| --- | --- |
| Babushka Kush CBD Flowers | Babushka Kush CBD Pre-Roll |
Simba's Paradise CBD flowers and pre-roll
These CBD flowers and pre-roll could be a solution for those who would like to experience a flavour of earthy musk mixed with sweet mango.
| | |
| --- | --- |
| Simba's Paradise CBD Flowers | Simba's Paradise CBD Pre-Roll |
Momo Skunk CBD flowers and pre-roll
For lovers of fruity taste, there is an option with Momo Skunk CBD flowers and pre-roll. The flavour is also slightly bubblegum and a little bit floral. Like other products on this list, CBD flowers can be purchased in 2g or 4g, and pre-roll in 1g.
| | |
| --- | --- |
| Momo Skunk CBD Flowers | Momo Skunk CBD Pre-Roll |
Jane's Skunk CBD flowers and pre-roll
Even in the winter, we want those warm vibes. This strain of CBD products has a combination of sweet and fruity flavours that can be a reminder for the summer season.
| | |
| --- | --- |
| Jane's Skunk CBD Flowers | Jane's Skunk CBD Pre-Roll |
MJ Bubble CBD flowers and pre-roll
MJ Bubble is our strain of CBD flowers and pre-rolls with the earthy odour mixed with a sweet citrus flavour. Sounds exciting, isn't it?
| | |
| --- | --- |
| MJ Bubble CBD Flowers | MJ Bubble CBD Pre-Roll |
Jack's Haze CBD flowers and pre-roll
Last but not least. A musky flavour with sweet undertones is a feature of Jack's Haze strain made by Marry Jane.
| | |
| --- | --- |
| Jack's Haze CBD Flowers | Jack's Haze CBD Pre-Roll |
Yes, in this variety of CBD flowers and pre-rolls it's not easy to find the one that suits you the most. Choosing all of them and finding which one is your favourite can be one of the options. If you have any questions about CBD flowers and pre-rolls by Marry Jane, don't hesitate to contact us.
CBD vaping fluids vs flowers
In one of our previous sections, we already analysed different methods of consuming CBD flowers, particularly compared to smoking and vaping. Here, we would like to review the types of products that can be used with these methods: CBD vaping liquids, also called e-liquids (for vaping), and CBD flowers (for smoking).
According to different people, the possible effects of

CBD flowers

are more distinct than those offered by CBD e-liquids.

CBD flowers

are 100% natural products, while CBD e-liquid contains some chemical transformations and additional substances (like solvents that can potentially become toxic when heated) before it becomes the final product.

As CBD e-liquids have additives, unlike

CBD flowers

, their total CBD content is lower than in the latter.

CBD flowers

can be cheaper in the long run than CBD e-liquid.

CBD flowers

and CBD e-liquids by Marry Jane cannot offer identical flavours, so each product offers something unique.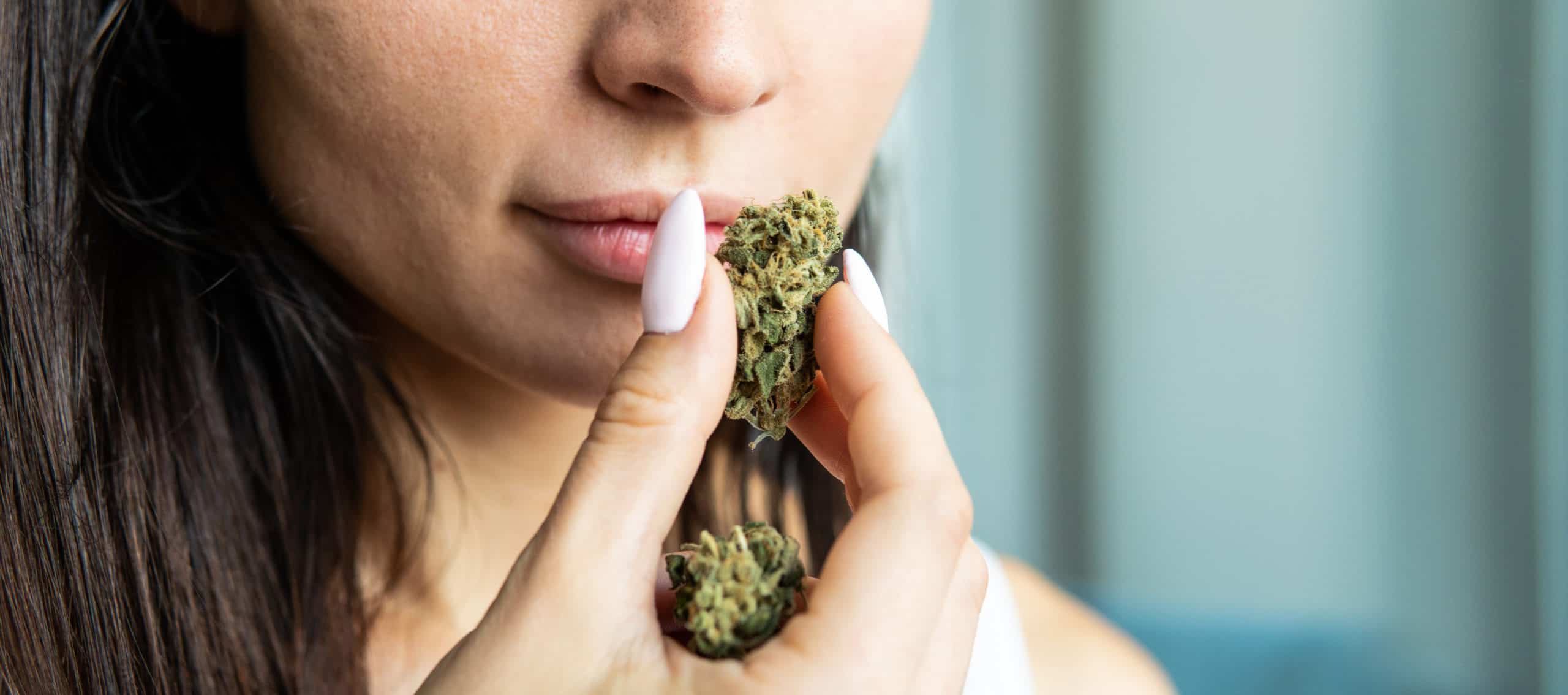 For sure, this is a question of taste. Both of them have their fans, and you can find two lines of these products in our online and physical stores. Find the product that best suits you.
Final thoughts
This has been our comprehensive guide on CBD flowers as of 2022. CBD flowers are one of the basics among CBD users, so the extensive data about CBD buds is what you definitely need. Trust only worthy manufacturers, choose third-party tested products and listen to your body. If you have more questions about the product or need further information, don't hesitate to search our blog and contact our team of professionals, who are always on hand to help you.
Sources
What is the difference between hemp CBD and cannabis CBD? (https://www.medicalnewstoday.com/articles/hemp-cbd-vs-cannabis-cbd)

The Complete Guide to CBD Flower Flavors and Aroma in 2022 (https://snacknation.com/blog/cbd-flower-flavors/)

CBD Hemp Flower vs. Weed Flower (https://usa.inquirer.net/56822/cbd-hemp-flower-vs-weed-flower)

Cannabidiol and Other Non-Psychoactive Cannabinoids for Prevention and Treatment of Gastrointestinal Disorders: Useful Nutraceuticals? (https://www.ncbi.nlm.nih.gov/pmc/articles/PMC7246936/)

The effectiveness of inhaled Cannabis flower for the treatment of agitation/irritability, anxiety, and common stress (https://jcannabisresearch.biomedcentral.com/articles/10.1186/s42238-020-00051-z)

Does CBD flower help you fall asleep? (https://www.fingerlakes1.com/2020/09/25/does-cbd-flower-help-you-fall-asleep/)

Can CBD Hemp Flower Help Alleviate Body Pain? (https://nativenewsonline.net/advertise/branded-voices/can-cbd-hemp-flower-help-alleviate-body-pain)

European Council adopts 0.3% maximum THC levels (https://nativenewsonline.net/advertise/branded-voices/can-cbd-hemp-flower-help-alleviate-body-pain)

CBD bioavailability (https://www.fortheageless.com/blogs/cbd-oil-uk-blog/cbd-bioavailability)

Sativa vs. Indica: What to Expect Across Cannabis Types and Strains (https://www.healthline.com/health/sativa-vs-indica)
Source: https://marryjane.com/blog/cbd-flowers-ultimate-guide-2022-everything-you-need-to-know/