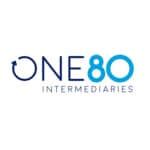 Charlotte, NC based companies provide virtual healthcare services for individuals, families, employers, and groups.
BOSTON–(BUSINESS WIRE)–One80 Intermediaries (One80), a specialty insurance broker headquartered in Boston, today announced that it has acquired 1.800MD and Imhealthytoday. Terms of the deal were not disclosed.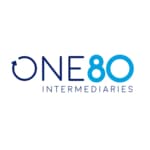 Established in 2009, 1.800MD provides specialized telemedicine services for individuals, families, employers, and groups. The multi‐product platform extends beyond traditional telehealth services and includes virtual dermatology, lab testing, prescription savings, clinical visits, and behavioral health. Included within 1.800MD's product suite is NaviGo Health, which provides an innovative website and mobile app enabling customers to navigate and maximize healthcare services, identify qualified physicians, track insurance benefits, compare prescriptions, and procedures. The company operates in all 50 states and maintains contracts with over 1,700 highly qualified physicians and 4,000 behavioral health therapists, psychologists, and psychiatrists. Solutions are distributed through third parties, such as retail insurance brokers, third-party administrators, and insurance carriers.
Also included in the recent transaction is Imhealthytoday (IHT), a virus intelligence platform created in 2020 to address COVID‐19 health and safety issues facing large employers and schools. IHT provides state‐of‐the‐art virus intelligence tracking services to help employers manage on‐site permissibility to safeguard against COVID‐19 and other infectious diseases. Additionally, IHT offers the only doctor‐created, data‐driven, end‐to‐end solution on the market.
"It has been estimated that the telehealth sector grew by over 90% in 2020 alone and with that One80 has made a strategic decision to enter into this space," said Matthew F. Power, President, One80 Intermediaries. "I am thrilled to partner with Andy Jacobson and his team – together we will leverage the One80 platform to further enable providers to embrace and scale telehealth services," he continued.
"We are thrilled to join the One80 team. We feel One80 offers a strong cultural fit and will allow us to continue to build out a leading telehealth platform," said Andy Jacobson, Principal at 1.800MD, a subsidiary of One80 Intermediaries.
"We have been impressed with One80's focus on industry expertise and innovation, as this is core to our business. I am confident that our partnership with One80 will continue to enable clients to navigate and maximize today's complex healthcare services," said Dr. Steven Schnur, co-founder of Imhealthytoday, a subsidiary of One80 Intermediaries.
About One80 Intermediaries
One80 Intermediaries is a privately held, national firm with offices throughout the US and Canada. As a leading insurance wholesaler and program manager, the company offers placement services and binding authority for property & casualty, financial lines, personal lines, cannabis, life insurance, medical stop loss, alternative risk, warranty, lender-based insurance, travel/accident and health risks. One80 serves commercial companies, non-profits, public entities, and individuals, and has access to all major insurance markets in the US, Canada and UK. Coverage spans all industry classes. One80 has offices in more than 35 locations in the US and Canada. For more information visit www.one80intermediaries.com
Contacts
Media Contact:
Lenika Milne
lmilne@one80intermediaries.com
(786) 865-4614
Source: https://cannabislaw.report/one80-intermediaries-enters-virtual-healthcare-space-with-acquisition-of-1-800md-and-imhealthytoday/