A question we often hear from new cannabidiol users is: is it safe to drive after taking CBD oil? The answer to that is good news: recent evidence shows that even high levels of CBD do not impair driving ability. Furthermore, CBD could offer some benefits to drivers. But before you grab your highest strength CBD oil and jump behind the wheel, it's essential to understand how to use CBD oil and remain a safe and confident driver.
In this article, we'll take a look at the latest evidence linked to CBD oil and driving, legality surrounding cannabis compounds CBD and THC, and how CBD can affect your ability to operate a motor vehicle.
What is CBD?
Cannabidiol, or CBD, is a cannabis-derived compound that is often extracted from the hemp plant and used for medicinal purposes. A closely related famous cannabis-derived compound is THC; this is the substance that causes a high when ingested and is most commonly associated with marijuana.
The use of CBD is soaring in popularity in the UK. Many people enjoy it for its calming and soothing benefits. Cannabidiol, unlike THC, is capable of enhancing wellness without causing any psychoactive effects. CBD interacts with the human endocannabinoid system (ECS) to potentially induce feelings of calm, reduced anxiety and stress, pain relief, inflammation relief and improvements in focus and concentration.
Despite the significant well-being benefits that CBD can offer, there remains a great deal of misinformation surrounding the safety and legality of CBD in the UK which leaves many people reluctant to drive after taking CBD oil.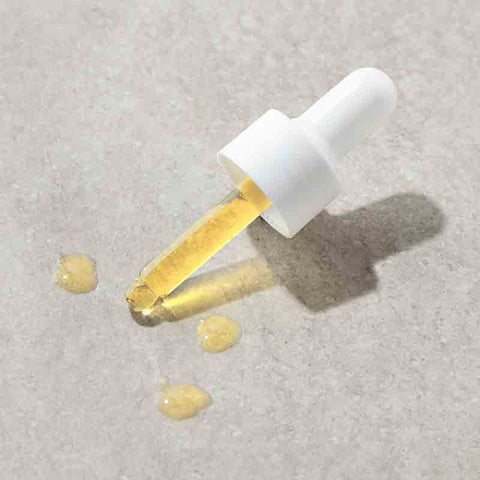 CBD Oil and Driving UK: Is it Safe?
Safe driving is, quite rightly, a top priority for most people. Complete concentration and focus are critical for driving to the best of your ability every time you get behind the wheel, in order to keep yourself, other drivers and pedestrians, safe. 
Since CBD is closely linked to the intoxicating substance THC, it's natural to wonder whether CBD could harm your driving ability. It's important to remember, however, that CBD is both non-addictive and non-psychoactive. So while THC alters the mind, affecting reaction times and judgement and ultimately potentially impairing your ability to drive safely and responsibly, CBD does not cause these effects. Provided your CBD oil or gummies contain extremely low or trace quantities of THC, they will not have such adverse effects on the body and mind.
CBD and Driving: The Latest Study 
A new study published in May 2022 on the effects of cannabidiol on driving showed that CBD does not impair driving or cognitive ability, even at its highest medicinal dose. Simulated driving performance was monitored in 17 healthy adults across four sessions; each session consisted of oral administration of CBD (in either 15, 300 and 1500 mg doses) or a placebo. It was concluded that no dose of CBD – even the highest daily dose of 1500 mg – impaired driving ability and cognitive function or caused intoxicating effects.
Is It Legal to Drive in the UK After Taking CBD Oil?
Cannabidiol has been classified as a legal substance in the UK as long as it does not contain more than 0.2% THC. When purchasing a CBD-infused product, always do your research to ensure the supplier is trusted and reputable. A responsible supplier will be able to provide third-party laboratory reports to confirm legal concentrations of THC and assure product safety.  
Since CBD is not listed as a controlled substance, using CBD oil and driving in the UK is completely legal. However, it is crucial to ensure you are using a trusted CBD product that doesn't exceed 0.2% THC if you are driving. THC remains a controlled substance in the UK.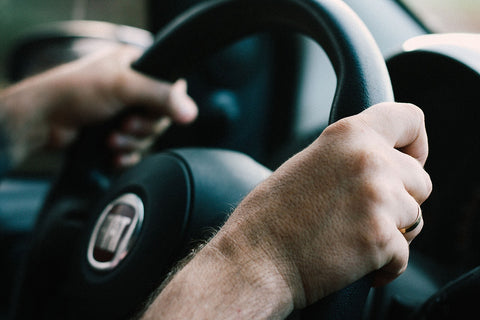 CBD Driving Laws UK 
Strict restrictions are imposed, quite rightly, on driving while under the influence of alcohol and narcotics in the UK. However, when using a legal CBD product in the UK, you should encounter no issues while driving. UK drug tests are designed for THC detection, rather than CBD, so legal CBD oil will not cause you to fail a test.
In short, as long as your product does not exceed 0.2% THC, you can drive legally after using it. You will not feel intoxicated and you are highly unlikely to fail a drug test. Additionally, you do not need to disclose the fact that you have used CBD oil if you are stopped by an officer while driving. 
Will CBD Make Me Sleepy While Driving? 
Since CBD is often used to promote sleep, it's natural to question whether the compound could induce drowsiness and impair driving ability. Studies into whether CBD induces sleep are ongoing and require further investigation, but evidence indicates that CBD can, in fact, promote daytime wakefulness. Though CBD can be effective for sleep, it is more likely that CBD indirectly induces healthier sleep by reducing symptoms of anxiety and stress and promoting relaxation, rather than by directly inducing sleepiness. It may also help you achieve better quality, deeper sleep.
This could, in fact, benefit driving ability. Getting a good night's sleep will leave you feeling fresh, alert and potentially better focused when driving.
Could CBD Oil Help Reduce My Anxiety While Driving? 
Yes. One of the most popular reasons people use CBD is to reduce anxiety, and one of the most anxiety-inducing activities for a lot of people in the UK is driving, especially on motorways. If you feel nervous behind the wheel, CBD could help promote relaxation and feelings of calm.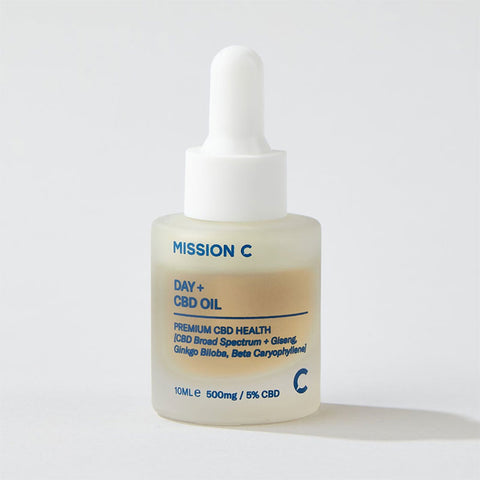 This may be especially beneficial for learner drivers and those anxious about taking their driving test. The more relaxed you feel behind the wheel, the more alert and focused you are likely to be.
However, if you are trying CBD for the first time to help calm your nerves while driving, we strongly recommend starting with a low dose and gradually building up as you observe your body's tolerance for cannabidiol.
Final Thoughts on CBD Oil and Driving 
We now know that it's safe and legal to drive after using CBD in the UK. Nevertheless, it's important to remember that cannabinoids such as CBD and THC affect people differently. When purchasing CBD always buy a quality CBD product from a reputable supplier. A legal product will contain less than 0.2% THC ensuring that the product is non-psychoactive.
Begin with a low dose and pay very close attention to how it makes you feel. Should you feel unwell or notice any adverse side effects, do not attempt to drive. If you feel well, you may find that CBD improves your driving ability by improving cognition, focus and concentration and reducing symptoms of anxiety.
Source: https://www.missionc.com/blogs/news/cbd-oil-and-driving-is-it-safe