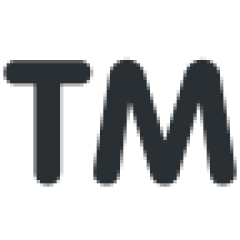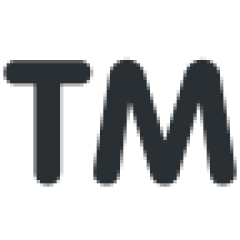 FinCanna Capital Corp. ("FinCanna") (CSE:CALI) (OTCQB:FNNZF), a royalty company for the U.S. licensed medical cannabis industry, provides the following update on Cultivation Technologies, Inc. ("CTI"), its first investment in California.  CTI announced today that its Coachella

Premium brand of cannabis concentrates and vape cartridges is expanding its retail presence, securing distribution in ten dispensaries across California.
Coachella

Premium, which procures craft cannabis from artisan, licensed cultivators to produce some of the highest quality concentrates in California is now being sold at ten California locations, including premier dispensaries, Connected Cannabis (multiple locations), Lighthouse (Coachella), 420 Central (Santa Ana), and From the Earth (Santa Ana).
"We are very pleased with the growth and expansion of the Coachella

Premium brand throughout California and are impressed with the quality of dispensaries that are selling the products. Concentrate and Vape sales generate high margin revenue for FinCanna and its shareholders," said Andriyko Herchak, President and CEO of FinCanna Capital. "These leading dispensaries, choose only the highest quality, premium brands in a rapidly growing market which we are very excited to a part of.  We see an incredible future for the company while it continues to expand its brand presence across California, the largest market in North America."
The Coachella

Premium line of products features all the major concentrate types including diamonds, sauce, shatter, batter, and sugar, with an ongoing list of strains. Coachella

Premium vape cartridges feature organic fruit terpenes and all-natural cannabis-derived terpenes for extraordinary flavors. Initial market feedback gathered during the product development phase indicates that Coachella

Premium brand vape cartridges offer a unique proposition within the vaporizer sector – one of the fastest growing verticals in the cannabis market.
All Coachella

Premium products, unlike a majority of concentrates in the marketplace, undergo full panel testing and a scoring process, where only select batches are approved for distribution under the Coachella

Premium brand label.
Coachella Manufacturing is one of the first companies to operate a legal solvent extraction facility for cannabis in California. The company produces THC concentrates through BHO extraction to create custom formulations at its state-of-the-art, licensed lab which includes the latest in cold storage, extraction and distillation technologies. The company is working to maximize commercialization of its products from the facility, which can process an estimated 6,000 pounds of biomass per month translating to approximately 3.7 million grams of raw cannabis oil per year.
About Cultivation Technologies
Cultivation Technologies, Inc. provides infrastructure, technology, and branding to the licensed medical cannabis industry. The first major project for the company is in Coachella, California, which will span 6-acres featuring cultivation centers, extraction and manufacturing facilities, a testing lab, a distribution hub, and a centralized processing center. For more information, visit www.CultivationTech.com.
About FinCanna Capital Corp.
FinCanna provides financing to top-tier companies in the licensed medical cannabis industry in exchange for a royalty on revenues.  FinCanna, led by a team of finance and industry experts, is building its diversified portfolio of royalty investments in scalable, best-in-class projects and companies in U.S. legal states, with a focus on California.  For additional information visit www.fincannacapital.com and FinCanna's profile at www.sedar.com.
FinCanna Capital Corp.
Andriyko Herchak, President & CEO
Investor Relations:
Arlen Hansen
Kin Communications
1-866-684-6730
CALI@kincommunications.com
Forward-Looking Information
Information set forth in this news release may involve forward-looking statements under applicable securities laws. Forward-looking statements are statements that relate to future, not past, events. In this context, forward-looking statements often address expected future business and financial performance, and often contain words such as "anticipate", "believe", "plan", "estimate", "expect", and "intend", statements that an action or event "may", "might", "could", "should", or "will" be taken or occur, or other similar expressions. All statements, other than statements of historical fact, included herein including, without limitation, statements about FinCanna's ability to source suitable projects, the development and construction of the CTI's facility at Coachella, and the size and success of operations at the Extraction Facility and FinCanna's ability to generate revenues therefrom.  By their nature, forward-looking statements involve known and unknown risks, uncertainties and other factors which may cause the actual results, performance or achievements, or other future events, to be materially different from any future results, performance or achievements expressed or implied by such forward-looking statements. Such factors include, among others, the risks identified in the CSE listing statement and other reports and filings with the applicable Canadian securities regulators. Forward-looking statements are made based on management's beliefs, estimates and opinions on the date that statements are made, and the respective companies undertakes no obligation to update forward-looking statements if these beliefs, estimates and opinions or other circumstances should change, except as required by applicable securities laws. Investors are cautioned against attributing undue certainty to forward-looking statements. The Company assumes no responsibility to update or revise forward-looking information to reflect new events or circumstances unless required by applicable law.
Click here to connect with FinCanna Capital Corp. (CSE:CALI) (OTCQB:FNNZF) for an Investor Presentation
The post FinCanna's Investment, Cultivation Technologies, Secures Distribution Across California and Commenced Sales of its Coachella™ Premium Cannabis Concentrates and Vape Cartridges appeared first on Investing News Network.
Source
Source: https://hempland.net/fincannas-investment-cultivation-technologies-secures-distribution-across-california-and-commenced-sales-of-its-coachella-premium-cannabis-concentrates-and-vape-cartridges/