Over the course of the last decade, many states have assessed the efficacy of medical marijuana for treating a variety of conditions and decided to make it legal to purchase cannabis products for medical purposes. Because of the push towards easier access to alternative medicines, MMJ has been slowly growing into a beneficial and profitable industry. If you're in the Pelican State, read on to learn all you need to know about MMJ in Louisiana.
Is MMJ legal in Louisiana?
Back in 1978, lawmakers in Louisiana enacted legislation for the therapeutic use of marijuana products. This made it legal for medical marijuana to be consumed by people with certain conditions, mainly cancer and glaucoma. Once the law was in effect, the Marijuana Prescription Board was put into place with members chosen by the Department of Health and Human Resources – but the use of medical marijuana never really got off the ground.
Then, in 1991, a new qualifying condition (spastic quadriplegia) was added after a second medical marijuana bill adoption. Rules were then established in 1994 concerning physician approval for medical marijuana. Unfortunately, even after all these laws, bills, and rules were put into place, accessing medical marijuana was still not totally on the table because cultivation and dispensation of cannabis was not yet ironed out.
It wasn't until 2014 and 2015 that the state began to see action in terms of accessing and using medical marijuana for health conditions. Louisiana finally began setting up cultivation and dispensary systems, and since then, there have been many changes made to the state's MMJ program in terms of qualifying conditions and access to medical cannabis.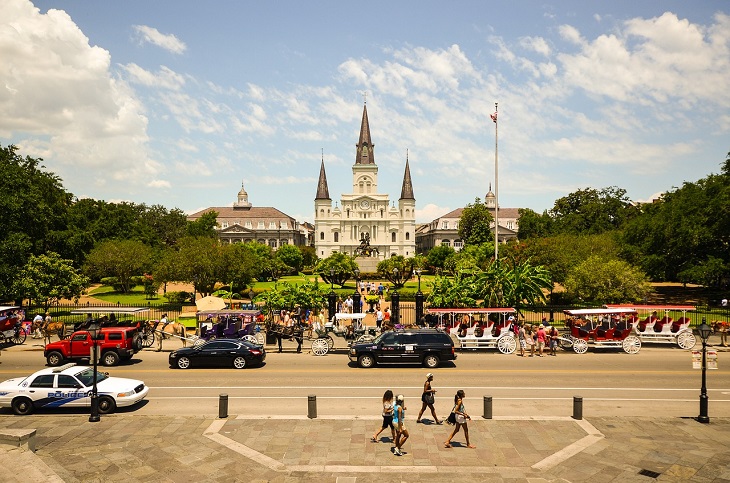 How does the Louisiana medical marijuana process work?
In order to get a medical card in Louisiana, you have to be resident of the state who has one of the qualifying conditions. They include:
Alzheimer's disease
Lou Gehrig's disease
Wasting syndrome
Cancer
Chronic pain
Concussion
Crohn's disease
Epilepsy
Glaucoma
HIV/AIDS
Huntington's disease
Intractable pain
Lewy-body dementia
Motor-neuron disease
Multiple sclerosis
Muscular dystrophy
Non-epileptic seizures or other seizure disorders
Parkinson's disease
PTSD
Severe muscle spasms
Spasticity
Spinal muscular atrophy
TBI (traumatic brain injury)
In addition to these conditions, a person may qualify if they have any disease that a certified physician deems appropriate to be given a medical marijuana card. The physician decides whether or not you will be approved for MMJ access and the state does not require patients to have a medical card. The doctor sends the recommendation to the dispensary of your choosing, where you can then access your medical marijuana.
Without a card, you will be given the prescription directly from the dispensary and will have to have it refilled every three months. Then, after a year has passed, you will need to see a licenses physician again to have your recommendation renewed. This renewal will have to be completed annually.
What are the rules for card holders under Louisiana medical marijuana law?
There are no rules regarding specific cards or any other types of identifiers that a person needs to carry with them to gain access to their medical marijuana. That being said, there are some legalities associated with medical marijuana in the state:
You cannot grow your own medical marijuana
Smokable medical marijuana is now legal among other types such as edibles, topicals, or tinctures
You must be 18 years of age unless a registered guardian or caregiver is with you and approves of the MMJ use
The amount of medical marijuana you can have is limited to two and a half ounces every two weeks
You cannot drive under the influence of medical marijuana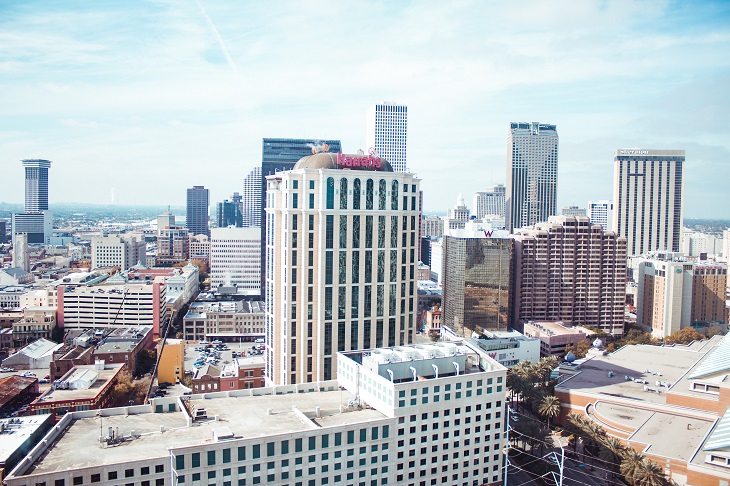 Does Louisiana accept out of state MMJ cards?
Unfortunately, if you are from out of state, you will not have access to medical marijuana products in the state of Louisiana. The state does not recognize cards from other states, reserving its medical marijuana services for residents only. Other states may have what is known as reciprocity, where medical marijuana cards from out of state can be used, but currently, that is not the case for Louisiana.
Does Louisiana have medical dispensaries?
There are currently nine medical marijuana dispensaries across the state of Louisiana. They are located in:
Alexandria
Baton Rouge
Houma
Lafayette
Lake Charles
Madisonville
New Orleans
Shreveport
West Monroe
While it is typical that you would choose the closest dispensary to where you live, you are free to pick the one you like the most out of the above to be your dispensary. There are both in-person and online options available to make the process as easy as possible for medical marijuana patients in Louisiana.
Featured image by USA-Reiseblogger on Pixabay
The post MMJ In Louisiana: Everything A Medical Marijuana Patient Needs To Know appeared first on MMJRecs.
Source: https://mmjrecs.com/mmj-louisiana-everything-medical-marijuana-patient-needs-know/