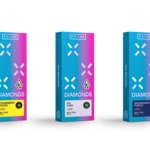 PAX Diamonds delivers all natural, potent, 100% cannabis at a disruptive value
SAN FRANCISCO–(BUSINESS WIRE)–#PAXlife—PAX, a leading global cannabis brand, today announced the launch of PAX Diamonds pods for PAX Era. This marks the latest cannabis product from PAX, known for its history of design, innovation and unique consumer offerings. Available across California at launch, this first-of-its-kind product brings the experience and potency of concentrates to a convenient, easy to use form factor at an accessible price for the first time.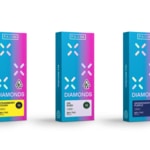 THCA diamonds are the purest, most potent form of THC—the plant's most celebrated cannabinoid. Designed specifically for PAX's Era line, PAX Diamonds introduces THCA diamonds in a portable, reliable and easy to use Era pod. Sourced entirely from California cannabis flower, PAX Diamonds is free from non-cannabis additives, residual solvents, harmful heavy metals or other combustion byproducts.
"We can't wait for people to experience this product, from its true-to-cultivar taste to the underlying kick that THCA is legendary for," said Collin Palmer, Head of Formulations at PAX. "We've crafted something really unique that stays true to our commitment of all natural, 100% cannabis products, while delivering the purity and potency—greater than 95% THC—that our customers are looking for."
"We're excited to be accelerating our cannabis product offerings, leveraging insight from our consumers to bring them groundbreaking products that better fit their needs and lifestyles," said Steven Jung, Chief Operating Officer at PAX. "In this case, that means the potency of concentrates and the high quality PAX is known for, but at an accessible price point, more comparable to what you'd see in the distillate market. We're proud to be able to deliver this through extensive innovation, both in terms of product formulation and our industry-leading technology platform."
PAX® Diamonds will feature classic and contemporary cultivars at launch, and be available in 1G pods at the disruptive price point of $40. Find pods.
Durban Poison (Sativa)
Strawberry Cough (Sativa)
Granddaddy Purple (Indica)
Watermelon Z (Indica)
OG Kush (Hybrid)
Sunset Sherbet (Hybrid)
Wedding Cake (Hybrid)
The award-winning PAX Era™ platform uses patented low heat technology, to ensure clean and efficient use from start to finish. Our pods are made with food grade materials and tested to medical standards, certified free from harmful heavy metals, toxins and contaminants. PAX devices are available on pax.com or at licensed retailers.
PAX is a leading global cannabis brand on a mission to enhance people's lives through exceptional cannabis experiences. PAX's curated set of pure, full-flavor pods and award-winning devices make enjoying cannabis simple and safe. For more than a decade, PAX has created next-generation devices that deliver enduring quality through innovations in design and technology, and remain trusted by millions of consumers nationwide. The PAX brand believes in creating sustainable well-being and building opportunity through cannabis. pax.com Westside Caregivers Club, Inc. License #C12-0000266-LIC
Contacts
Laura Fogelman
press@pax.com
Source: https://cannabislaw.report/pax-brings-concentrates-experience-to-a-new-form-with-launch-of-diamonds-pods-for-pax-era/