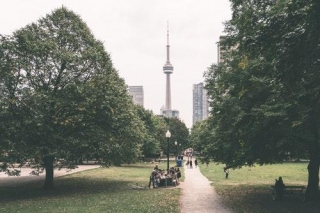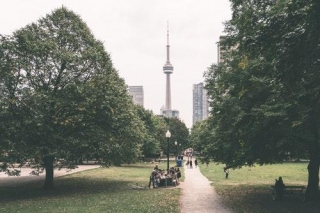 As the cannabis industry continues its path of growth in Canada, it is only logical for the companies at the forefront of this market to banded together in some way.
In April the Cannabis Canada Association (CCA), Canadian Medical Cannabis Council (CMCC), and Canopy Growth (NYSE:CGC; TSX:WEED) join forces to create the Cannabis Canada Council.
During the Lift & Co Cannabis Expo in Toronto held from May 24-27, the Investing News Network (INN) had the opportunity to meet up with Allan Rewak, executive director of the Cannabis Canada Council, or C3.
The council elected a board of directors, including well-known members of the public markets like John Fowler, CEO of The Supreme Cannabis Company (TSXV:FIRE) and Cam Battley, chief corporate officer of Aurora Cannabis (TSX:ACB). On the goals of the council, Fowler said:
"The Cannabis Canada Council will speak on behalf of our members with respect to both the adult consumer use and medical segments. The governance structure that we have adopted will allow us the flexibility to do this, ensuring that the opportunities and innovations of the consumer market are harnessed, while also guaranteeing that medical patients remain a priority."
According to its own announcement, the council will seek to be "national voice for our members in their promotion of industry standards." The group will also serve as a resource for issues affecting the industry and support the development of regulated cannabis.
Watch the video above for more insight from Rewak about the goals of the council and how he deals with all the various interests of these cannabis companies.  For the full transcript, continue reading below. It has been edited for clarity and brevity.
INN: Can you first talk about the council and what the grouping means [and] what it does too?
AR: Up until recently, there were three primary stakeholder groups in our sector. There was the Canadian Medical Cannabis Council which is an amazing advocacy work for medical patients, the Cannabis Canada Association, which represent the majority of license producers, and large-scale independent companies like Canopy Growth that [was] a member of neither group. In the last couple of months, we started a dialogue because we realize we … have common issues of concern. We had to work more closely together.
So I'm really proud to say that on April 18, the members of the CMCC, the CCA and Canopy Growth united to form one organization. That's our organization that Cannabis Canada Council and we act as the stakeholder voice for licensed producers of medical marijuana or medical cannabis under the [Access to Cannabis for Medical Purposes Regulations] ACMPR. We represent the vast majority of licensed producers and we're growing.
INN: Tell me a little bit about when you all get into a meeting, you know, like all these LPs are out there competing. They're trying to out best one [an]other, but they're also trying to get the cannabis industry growing together as well, right? So, how does that balance work exactly?
AR: It's always about [the] balancing act. We exist as a national association for national interest. 80 percent of the time our issues are aligned, it's issues of understanding packages, logistics, excess therapy; these are the things we can work on together as partners and creat[e] career jobs for Canadians at the same time. In terms of supply agreements or sales agreements, we as a council stay out of those matters but we encourage our companies to fight amongst themselves because that's a great success and I'm proud to say we have the most innovative and successful cannabis sector in the world.
INN: Now, onto the branding that you just mentioned. You just hosted a panel during the Expo where the discussion of the regulations towards branding in Canada for [cannabis] products came up. Can you talk a little bit about what the major concerns are for those LPS right now?
AR: What's so unique about this marketplace is, if we were dealing with an environment where no Canadian smokes cannabis or [has] ever  smoke cannabis, plain packaging would make sense. However, 20 [percent] of the population does. I think you can see from this room.
INN: Yeah. For sure.
AR: People, Canadians, good Canadians are consuming cannabis. So, our mission is to migrate those consumers from an illegal marketplace to a legal one because what we want to do is get cannabis away from kids and remove organized crime from the equation. Now in most cases, the very market is removed from organized crime and we want those folks as part of our industry, and that's why at the Senate committee we supported amnesty for a simple position.
INN: Okay. Any other major concerns with–legalization coming up fast in Canada–anything else that the LP's are kind of discussing, kind of saying, 'we need to watch out for this, we need to advocate for that?'
AR: I would say there are two primary issues that I think the industry collectively is speaking of quite a bit. The first is, we believe it's unfair to tax medicine and the application of excess tax in medical cannabis is a mistake and it should be reversed.
The other thing is we should have the ability to have a robust informational conversation with adult consumers. At the end of the day, we are migrating illicit users of cannabis to a legal marketplace. We need to be able to tell the story of a strain, how they have grown and what the effects will be. The legislation allows us to do that. We need the regulations to follow the spirit of the law and that's what we're really hopeful the government will do.
INN: As the last thing, with you dealing with so many of the LP's and the representatives, those companies–the majority of them–are still in the public markets and they answer to their investors themselves. Is there any conversation about how to maintain those investors engaging? And usually, we see it in this industry, a lot of investors and consumers are sort of the same audience as well.
AR: Well, there is cross-pollination that you'll see there's this dual accountability in our sector. Most of our companies have a very sacred obligation to those investors, and that's what is overseen by financial regulators. My members take it very, very seriously. They are all in a process of continuous disclosure and a lot of that disclosure will excite consumers as well.
INN: Yeah.
AR: But at the end of the day, we fulfill both our obligations and all of our companies by and large haven't had a problem doing so.
INN: Okay. Allan, thank you so much for your time today. I really appreciate it.
AR: Thanks a lot for having me.
Don't forget to follow us @INN_Cannabis for real-time news updates! Stay tuned to our cannabis channel for more stories from Lift.
Securities Disclosure: I, Bryan Mc Govern, hold no direct investment interest in any company mentioned in this article.
Editorial Disclosure: The Supreme Cannabis Company is a client of the Investing News Network. This article is not paid-for content.
The post VIDEO — Cannabis Canada Council to Oversee Needs of LPs appeared first on Investing News Network.
Source
Source: https://hempland.net/video-cannabis-canada-council-to-oversee-needs-of-lps/