This week's Hemp CBD product review and up this time we have the tasty Grape/Menthol and Strawberry/Menthol flavour CBD Hempettes from Snapz Duo.
Snapz Duo describe their hempettes as:
Snapz Duo Hemp cigarettes utilises a premium organic hemp biomass and trim blend produced in conjunction with our dual flavour capsule filters.
Currently available in two delicious flavour combinations: Strawberry/Menthol and Grape/Menthol.
This breakthrough concept results in an unparalleled smoking experience giving consumers the ability to customise their personal enjoyment of each flavoursome smoking session.
Rich in CBDA/CBG CBC.
Snapz Duo hempettes are completely free of nicotine, tobacco and contain 0% THC.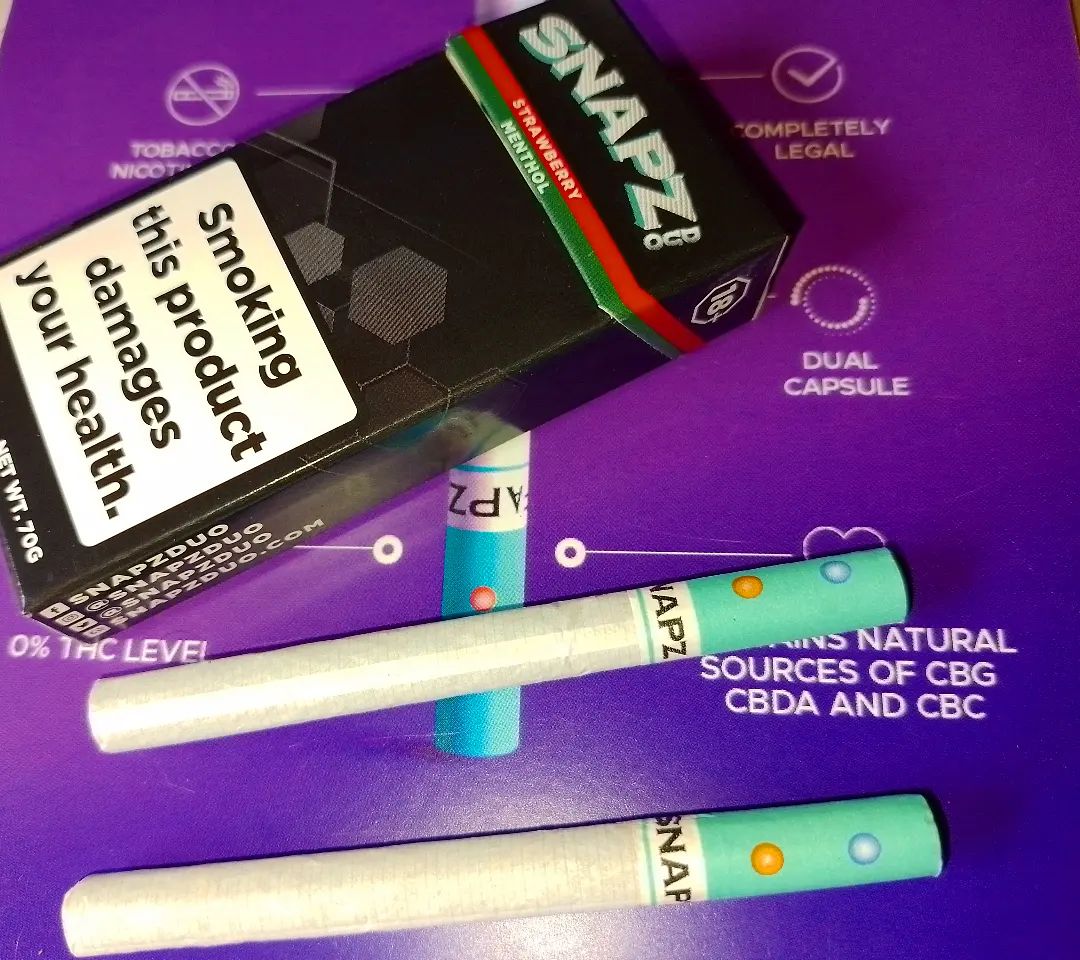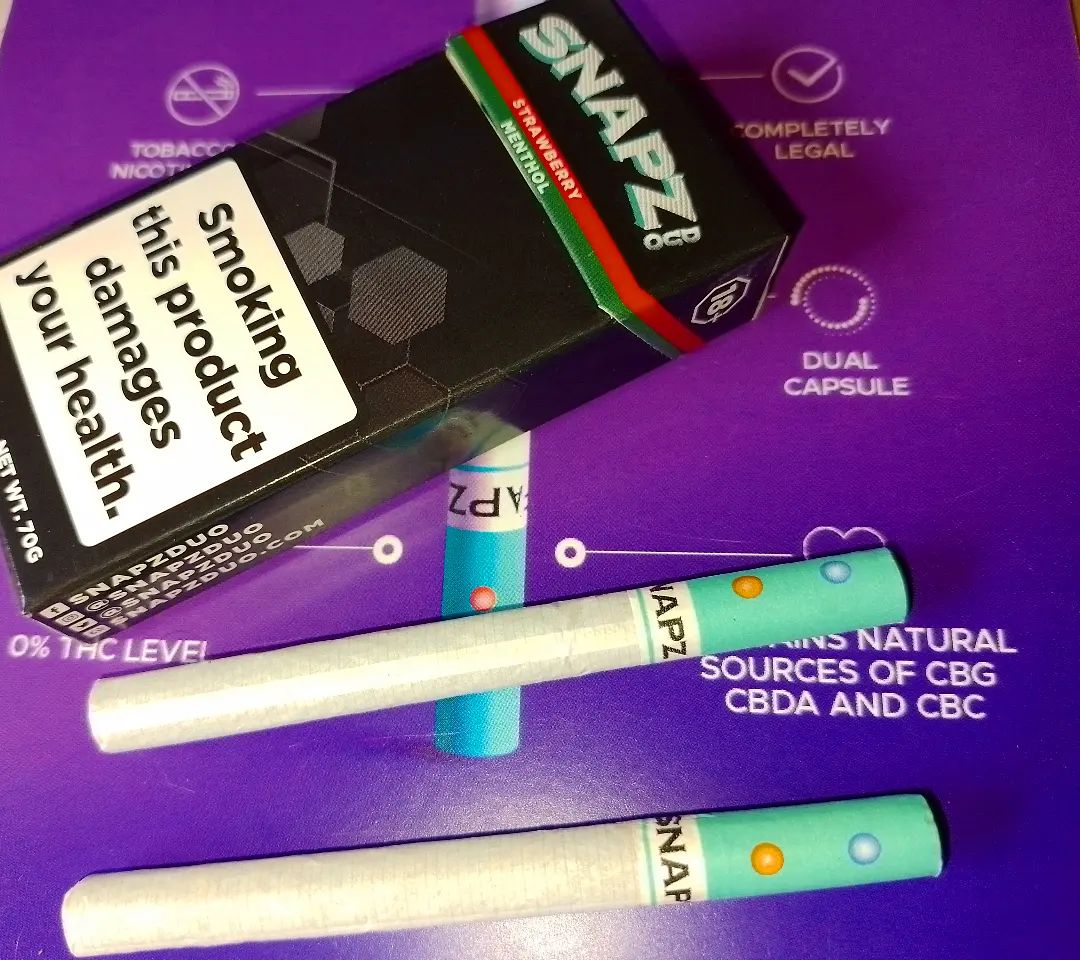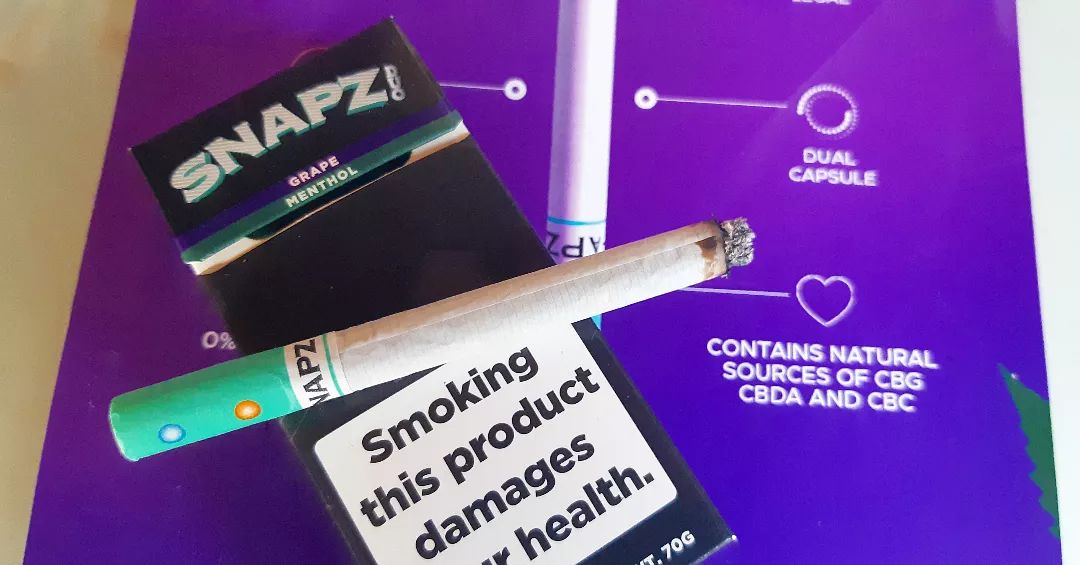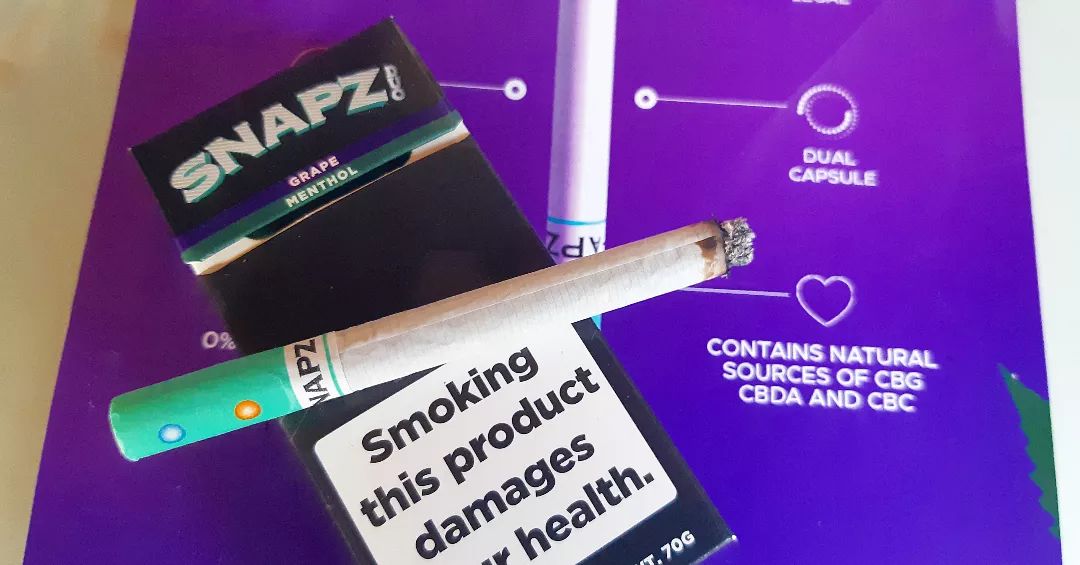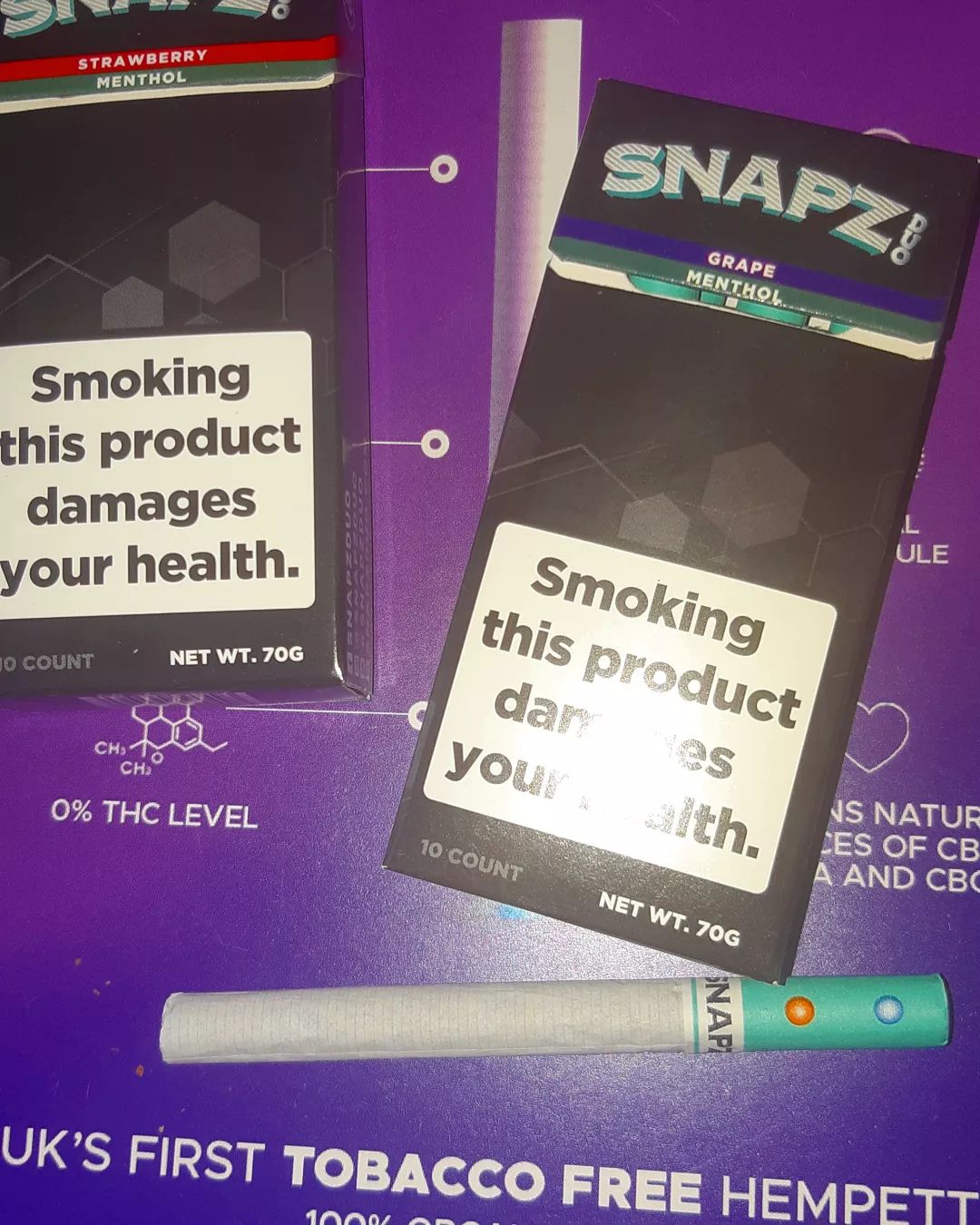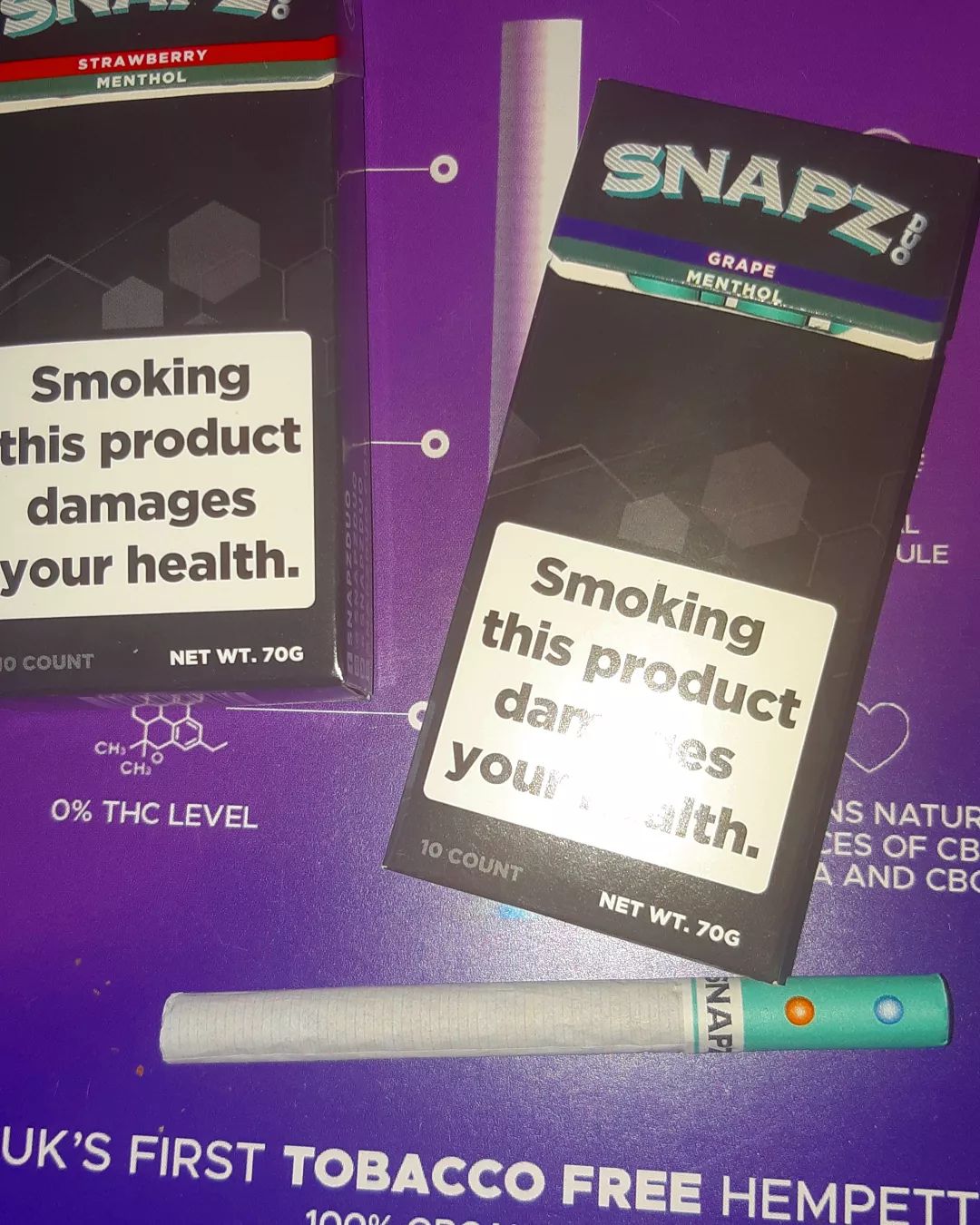 The CBD Blogger Review
Firstly I would like to start off the review by saying many thanks to the Snapz Duo team for gifting us samples of their products to review here at The CBD Blog.
I have been experimenting with Snapz Duo's tasty Hempettes for the past couple of months and have been really enjoying the product.
Snapz Duo hempettes make for a great nicotine free, cigarette alternative when you're craving a smoke.
As a former smoker of tobacco cigarettes, I could have really done with Snapz Duo about 10 years ago as a way to cut down and as an alternative choice to smoking cigarettes when drinking.
Snapz Duo contain organic hemp biomass, which is the the excess biological material left behind after the flowers are cultivated. It includes the stalks, seeds, leaves and trim.
The flavours are what really make Snapz Duo a very enjoyable, pleasurable and smooth smoke.
I've had a few people commenting on our pictures of the Snapz Duo hempettes on Instagram asking me "Why not just smoke some CBD flower instead?".
This is where Snapz Duo offers something very different to CBD rich flower and extracts.
I like to think of Snapz Duo as more of a hemp based, nicotine-free, cigarette alternative.
Something that you could smoke on a night out drinking and not make you tired/sleeping in the way smoking a joint or pre-roll of CBD flower may do.
Snapz Duo as with all hemp biomass and trim still contains small levels of naturally occurring cannabinoids such as CBD, CBG and others.
In my opinion, this is just the right level of cannabinoids for a cigarette alternative product.
I'm glad there are no added extracts etc to bump up the CBD content artificially as it would totally change the intention of the product as a cigarette replacement.
I've had a few individuals who are non-cannabis users but current cigarette smokers, who have tried the Snapz Duo hempettes and have been very impressed with their introduction to hemp.
The Snapz Duo hempettes are a smooth smoke for hemp biomass/trim, and with the flavours/menthol capsules activated, its very smooth, not harsh at all and burns slowly.
Dual Capsule Flavour Technology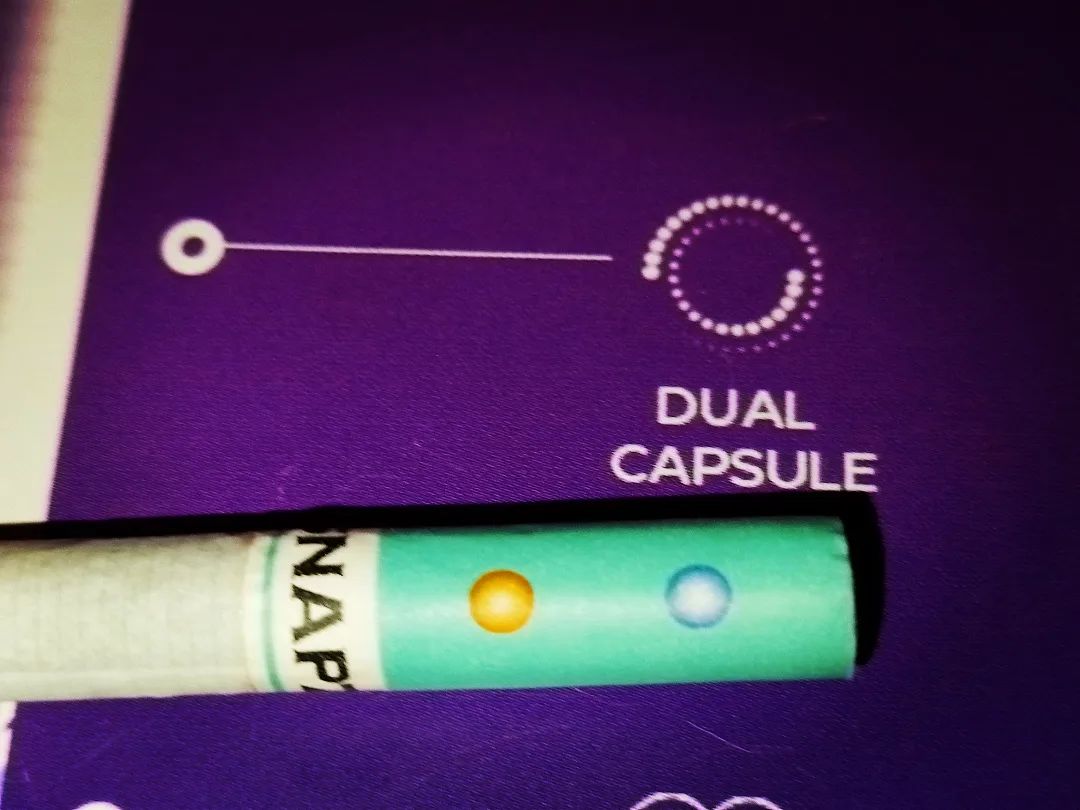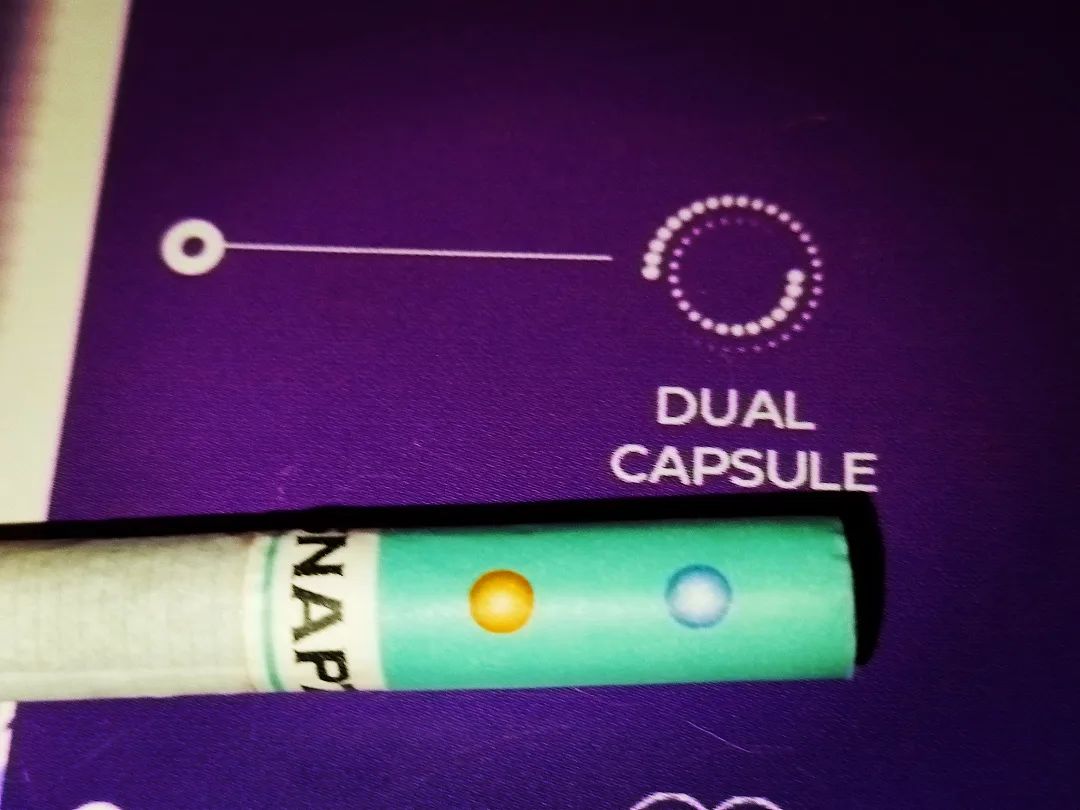 One of the coolest things about the Snapz Duo hemp cigarettes as mentioned above is the dual capsule flavour technology in the filter.
Snapz Duo come in two flavour varities including Grape/Menthol and Strawberry/Menthol.
The dual capsule technolgy allows you to choose from 4 choices of flavours overall.
You can either smoke the original natural hemp without any flavours activated.
Or you can choose from the fruit flavour (Grape or Strawberry) and/or Menthol.  Or snap all the pods to combine the fruit/menthol flavours.
Personally, I like to activate the the fruit flavour button, this has a little bit of cooling menthol to it, so its a very pleasurable icy cool smooth smoke as described.
Overall:
I have really enjoyed sampling the Snapz Duo hempettes and think they are a very unique, flavourful and versatile product.
The Snapz Duo hemp cigarettes go great with a drink, so it's been great having a couple of boxes on hand for the occasional smoke over the summer, but not having to resort to reaching for vasoconstrictive nicotine/tobacco cigarettes.
Another bonus to the Snapz Duo hempettes is that you can open them up and use them as a joint filler.
Highly recommend for anyone looking for a good tobacco-free joint filler.
When I quit my daily tobacco smoking habit about 10 years ago, I spent a great deal of time experimenting with various tobacco free/herbal joint fillers from marshmallow leaf to mullien, and the vast majority were terrible.
As mentioned, the flavours/dual capsule technology is what really makes the Snapz Duo hempettes a pleasurable smoke.
Even if they didn't have the added flavours, I would probably still purchase the occasional packet, especially if they were sold more openly in local shops.
They are very convenient to have on hand when craving a "cigarette" whilst out partying, drinking etc.
The addition of the tasty flavours and/or icy cool menthol really adds to the overall smoking experience.
I've always been a fan of the occasional menthol cigarette, even though I mostly only smoked normal tobacco.
But the added grape/strawberry flavours and menthol really seem to synergize well with the natural flavour of the hemp. Even opening up the pack of Snapz Duo smells great.
Overall, a great hemp product choice for those looking to quit smoking tobacco cigarettes.
Information
Price
£9.99 per 10 pack
Where To Purchase
For more information or to purchase check out Snapz Duo at: Snapz Duo
The post Snapz Duo Grape & Strawberry/Menthol Hempettes Review appeared first on The CBD Blog.
Source: https://thecbdblog.co.uk/cbd-product-reviews/snapz-duo-grape-strawberry-menthol-hempettes-review/