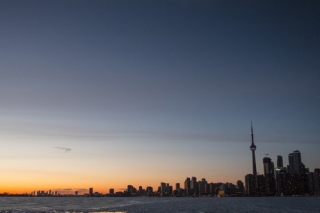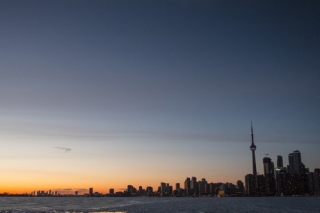 The Lift & Co. Cannabis Conference, held in Toronto from May 24 to 27, offered investors and consumers a glimpse into the trends shaping the industry so far this year and set expectations for the upcoming first year of legal recreational use in Canada.
The Investing News Network (INN) had the opportunity to attend the conference, which included the Lift & Co. Cannabis Business Conference held on May 24 before the main show started on May 25.
If you missed out on the key highlights of the event, you can read our notes from the show floor, which includes the business conference and the consumer days. Below is a complete round-up of interviews conducted throughout the event.
Stoic Advisory CEO Aaron Salz on Having a Diversified Portfolio
To kick things off INN spoke with Aaron Salz, CEO of Stoic Advisory a firm working with cannabis companies in various types of critical business decisions. Salz offered some advice to newcomers into the stock market of cannabis.
"I think you need to have a diversified portfolio so you should pick a handful of sort of the small – the larger cap companies that most people trust and understand, and then you can go into the mid and small-cap range and pick their spots," Salz told INN.
In terms of the massive consolidations deals seen in the Canadian market, Salz said some companies are making runs at becoming the largest entity in the entire industry. "They want better access to capital, they want better trading liquidity, they just want to be big as humanly possible and have as much cash as possible."
When asked about the potential for the much-anticipated passing of Bill C-45 in the Canadian Senate to create a spark in the stock market, Salz said investors will be excited but this market flows by seasons and usually the summer is a slow time.
Cannabis Canada Council to Oversee Needs of LPs
Next, INN caught up with Allan Rewak, the executive director of the Cannabis Canada Council a new group created to "ensure that the needs of both Canada's medical cannabis patients and the emerging adult consumer use market are addressed."
Rewak said it is a balancing act for him dealing with the interests of these competing companies but at the end of the day, he said, these companies are looking to work together in this association. "We exist as a national association for national interest," he said.
On the issue of the packaging and branding regulations set to be introduced as part of the legalization effort in Canada, which LPs have called out as unfair to their operations, Rewak told INN the mission for these companies is to migrate consumers in an illegal space to a decriminalized industry.
MedMen Offers Update on Plans in Canada
Just before the start of the conference, the official launch date for MedMen Enterprises (CSE:MMEN) stock was revealed as May 29. During the conference, INN interviewed Daniel Yi, SVP of corporate communications for the US-based dispensary operator.
Thanks to a partnership with Cronos Group (NASDAQ:CRON; TSX:CRON) MedMen plans to develop a joint venture based in Canada and focussed on the operation of retail dispensaries for recreational cannabis as per the laws of each provincial jurisdiction available for this new enterprise.
"[W]e signed a joint venture with the Cronos Group to eventually open MedMen branded stores here in Canada by marrying our expertise they are a licensed entity here in Canada and they have grown facilities and manufacture facilities…" Yi told INN.
Don't forget to follow us @INN_Cannabis for real-time news updates! Stay tuned to our cannabis channel for more stories from Lift.
Securities Disclosure: I, Bryan Mc Govern, hold no direct investment interest in any company mentioned in this article.
Editorial Disclosure: is a client of the Investing News Network. This article is not paid-for content.
The post VIDEO Round-Up: Lift & Co. Cannabis Expo Toronto appeared first on Investing News Network.
Source
Source: https://hempland.net/video-round-up-lift-co-cannabis-expo-toronto/